The Prize Tracker is absolutely stacked for the Apex Legends 3rd Anniversary Collection Event. There are 22 unlockables in total, with 12 of them being limited-time Community-Created cosmetics and Event Packs for the Anniversary Collection. This is a bustling Prize Tracker that has two rewards on every tier aside from the first and last, which only have one. Let's take a look.
Prize Tracker Rewards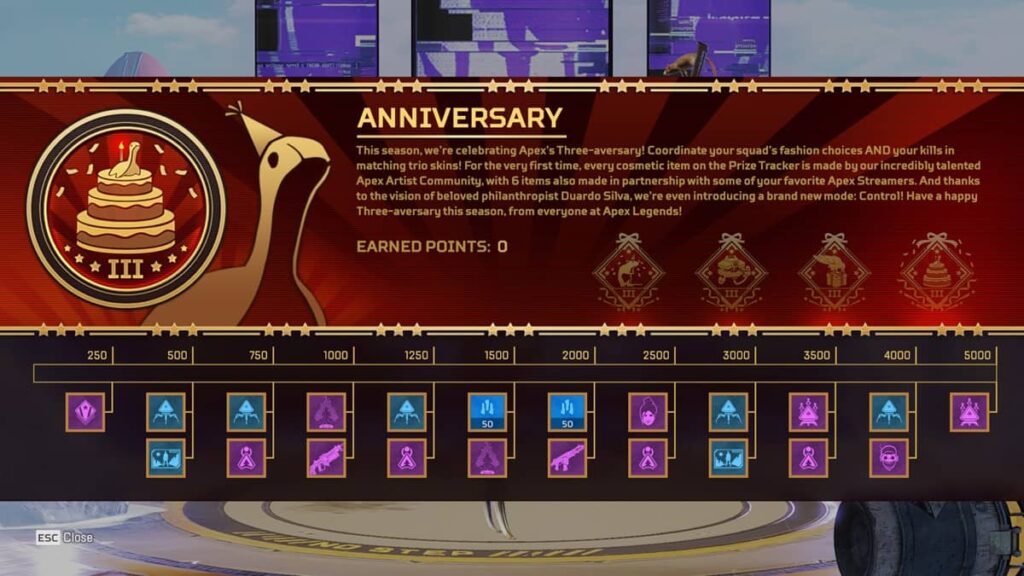 The tiers for the 3rd Anniversary Prize tracker are: 250, 500, 750, 1,000, 1,250, 1,500, 2,000, 2,500, 3,000, 3,500, 4,000 and 5,000 event points. You can find the two free Event Pack at 3,500 and 5,000 points. There are many different types of cosmetics: skins, Holo-Sprays, weapon charms, and more. Every skin is made by a community member and a community member/streamer duo. There are no Battle Pass Star rewards for this event.
Related: All Legend skins in the 3rd Anniversary Collection Event for Apex Legends
Real MVP Epic Octane Skin (4,000 points)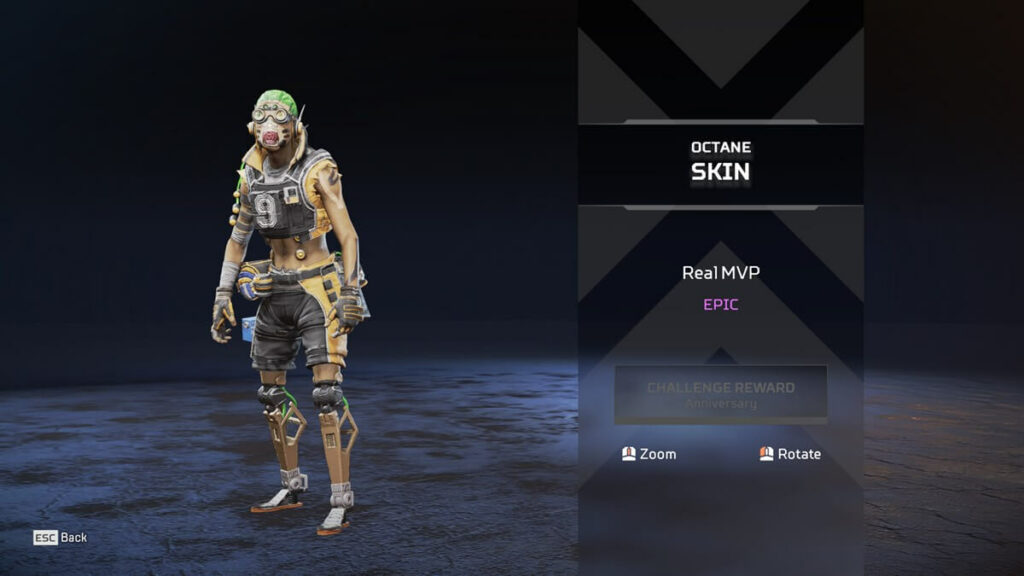 Sun Bleached Epic Wraith Skin (2,500 points)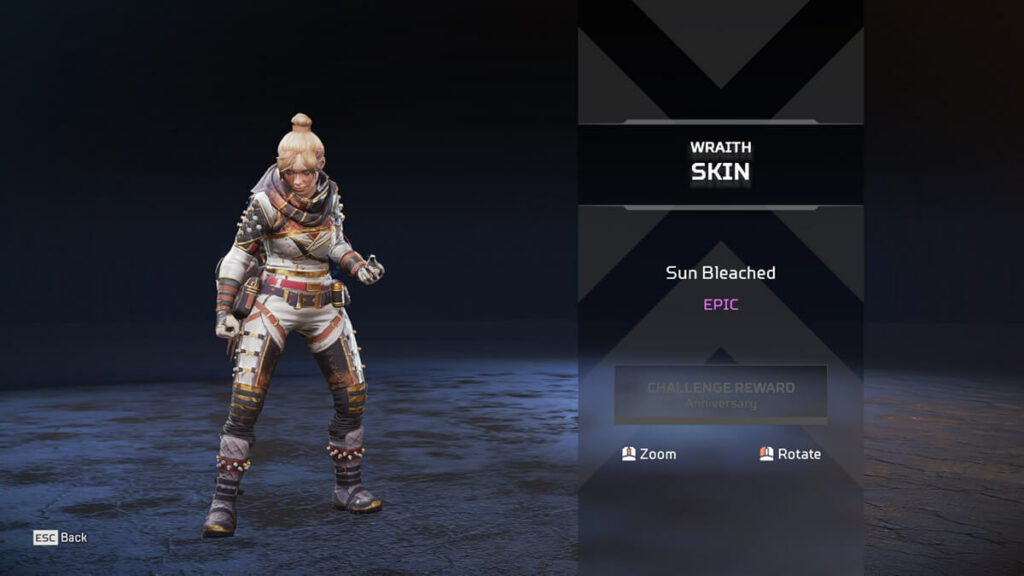 Aftershock Wave Epic R-301 Carbine Skin (2,000 points)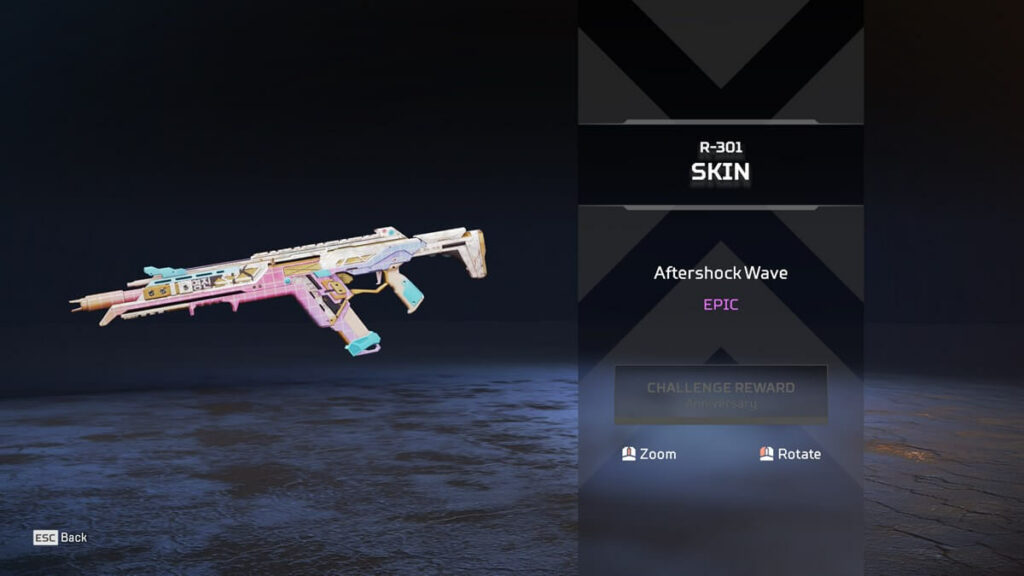 Crackling Surge Epic Rampage Skin (1,000 points)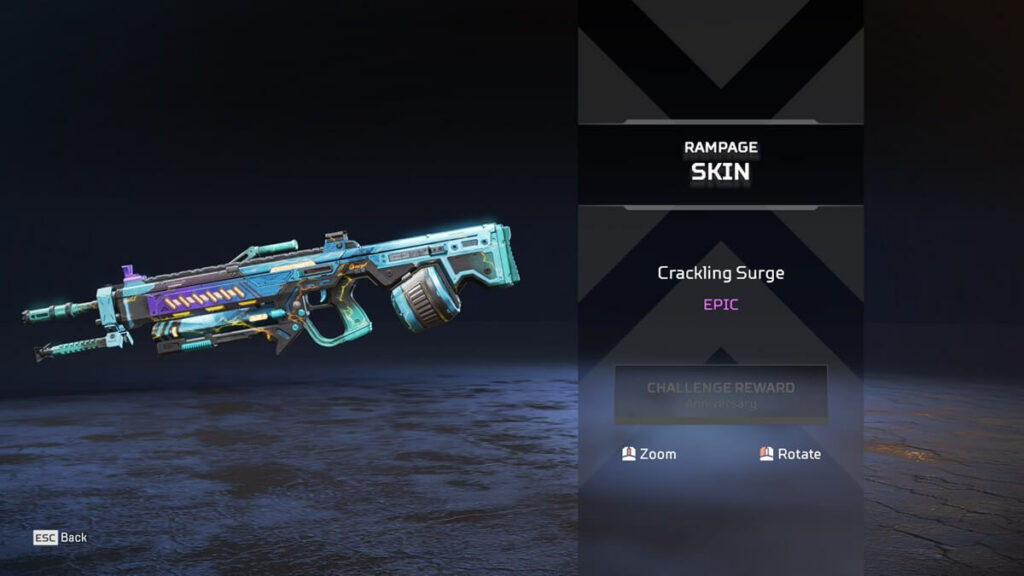 Cuffed Cub Weapon Charm (3,500 points)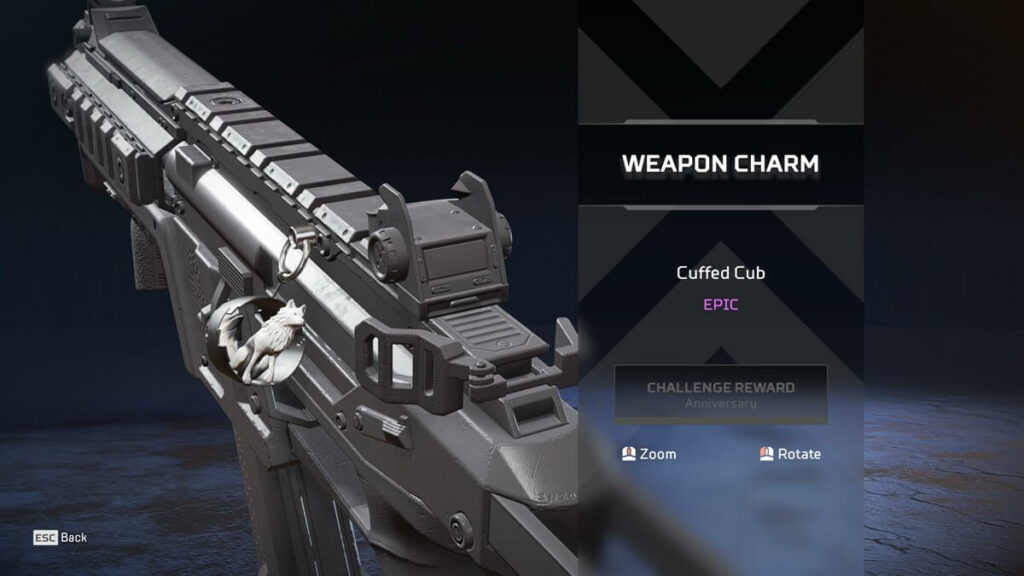 Three Cheers Weapon Charm (2,500 points)
Cheers Weapon Charm (1,250 points)
Time Capsule Weapon Charm (750 points)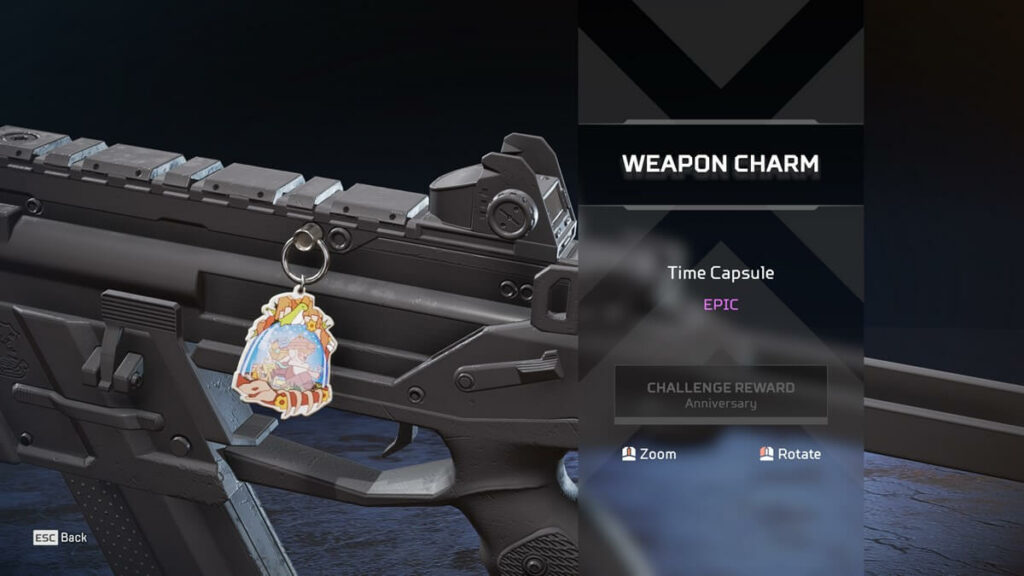 We're Better Together Holo-Spray (1,500 points)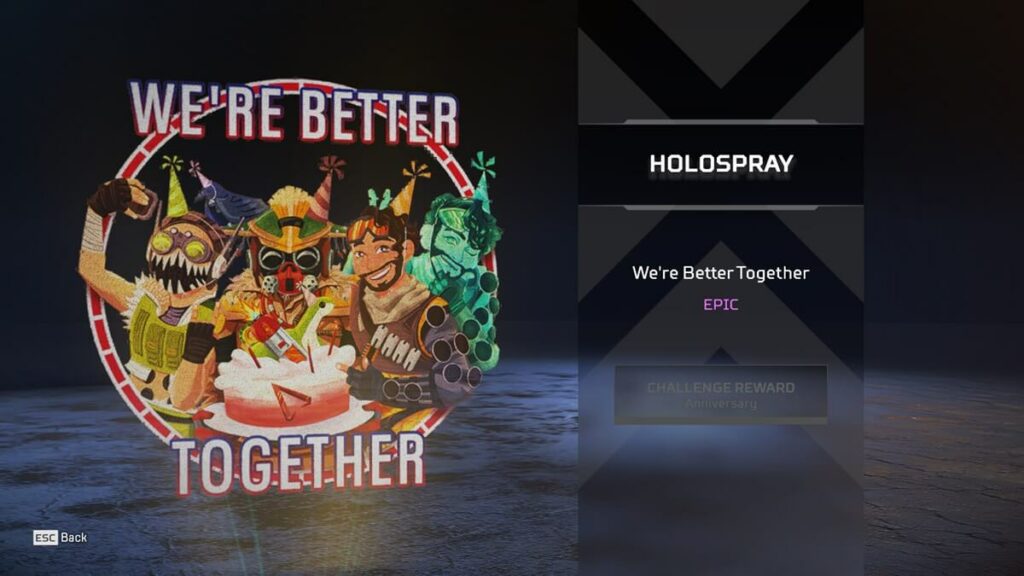 Joyeux Anniversaire Holo-Spray (1,000 points)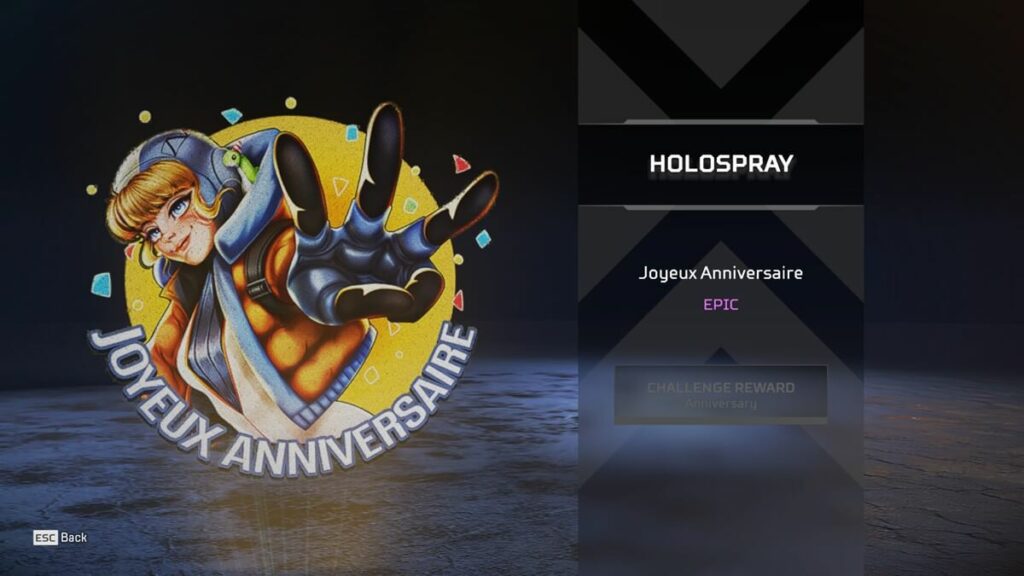 Year 3 Anniversary – Bamwoozle Transition (3,000 points)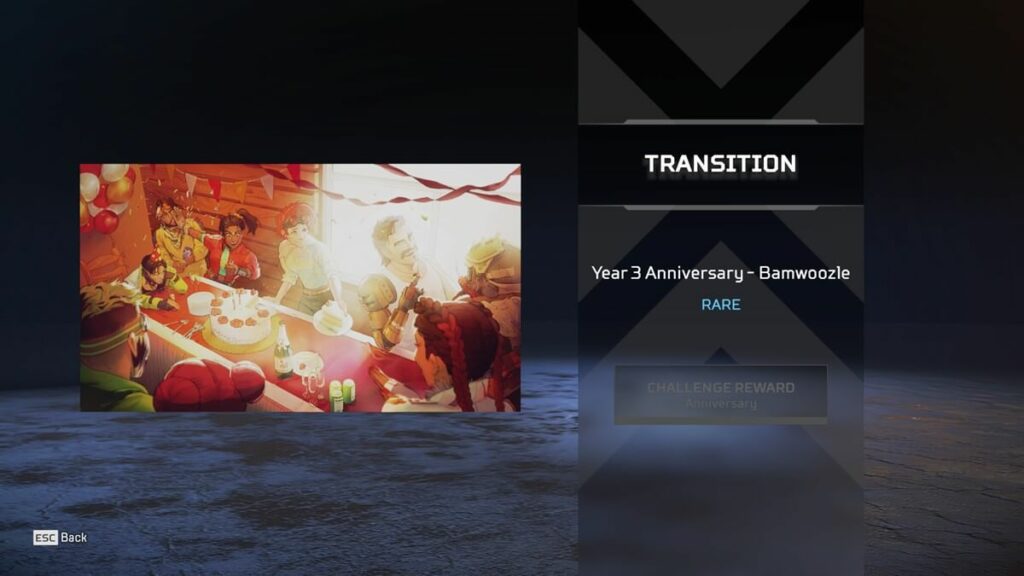 Year 3 Anniversary – FrAgMenT Transition (500 points)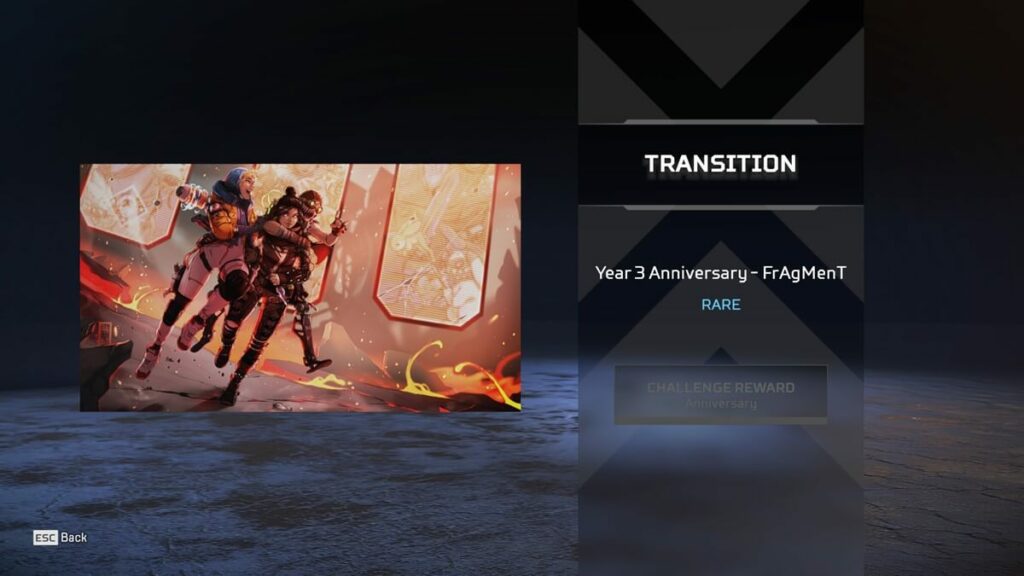 Year 3 Anniversary Badge (250 points)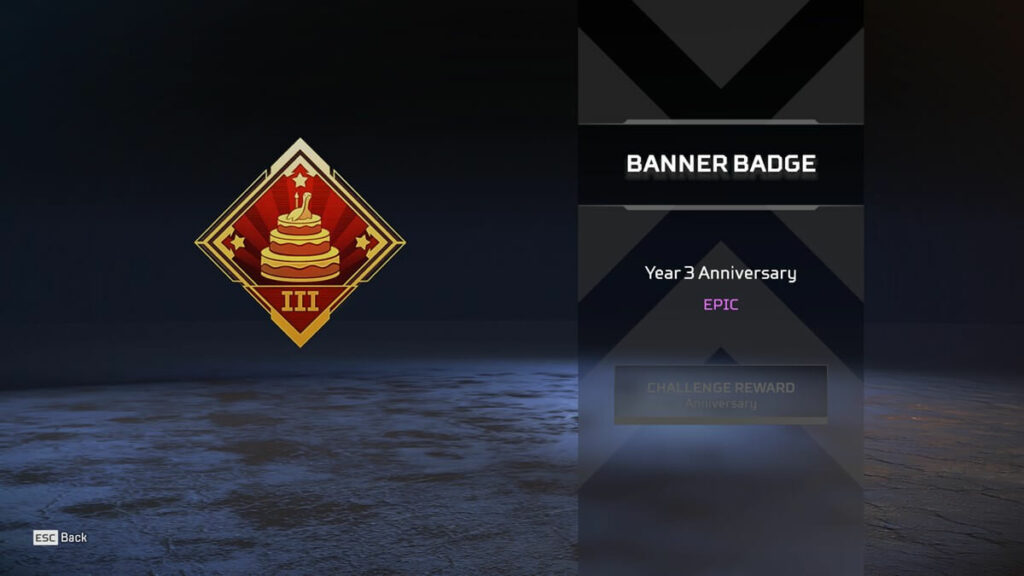 Non-Cosmetic Rewards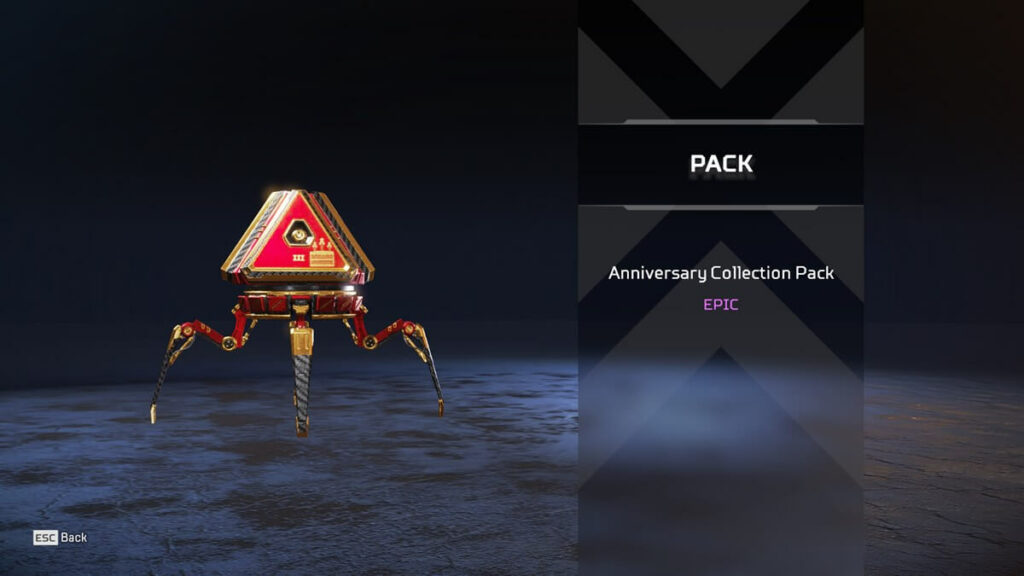 3rd Anniversary Collection Pack (Epic): 5,000 and 3,500 points
Apex Pack (Rare): 4,000, 3,000, 1,250, 750, and 500 points
Crafting Metals (50): 2,000 and 1,500 points
For information on Login Rewards, please refer to this guide, as they apply inside and outside of the event this time around.
For more Apex Legends content, check out All weapon skins in the 3rd Anniversary Collection Event for Apex Legends on Pro Game Guides.