Sadako Yamamura, otherwise known as "The Onyro" is a DLC killer in the Sadako Rising Dead by Daylight chapter. Sadako is a famous horror character known for her appearance in Koji Suzuki's novel series, The Ring, later adapted in Japanese and American films.
In Dead by Daylight, Sadako has three unique perks that can be devastating for survivors during matches. Her three perks are Scourge Hook: Floods of Rage, Call of Brine, and Merciless Storm. You can unlock scourge Hook for all survivors at Level 30, Call of Brine at Level 35, and Merciless Storm at Level 40.
Related: How to loop all map tiles in Dead by Daylight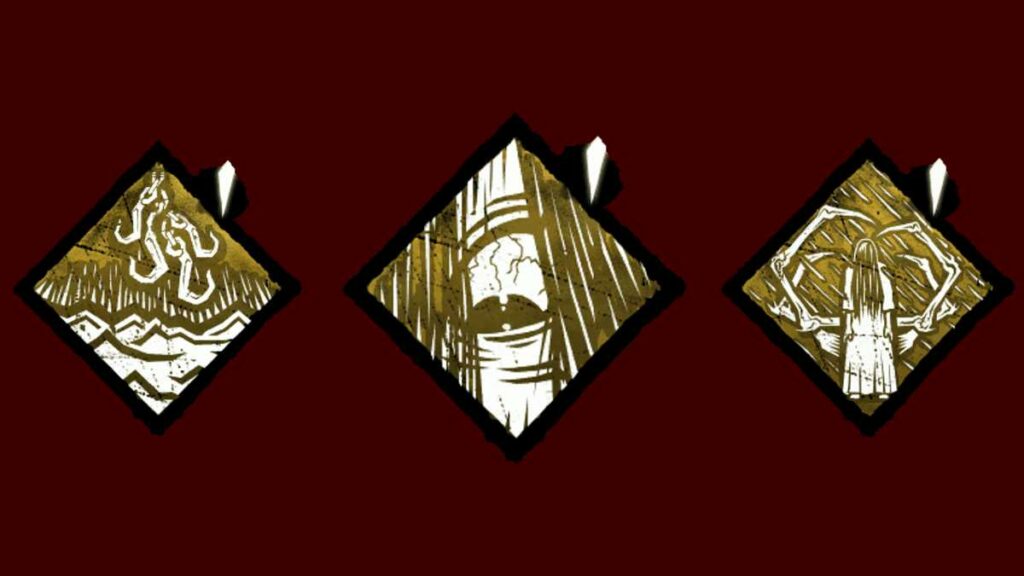 Scourge Hook: Floods of Rage
Sadako's Scourge Hook is a very powerful perk that converts four random hooks to Scourge Hooks. Scourge Hooks are highlighted white for the Killer, and when survivors are unhooked from them, it causes all survivors to be revealed for five seconds, six seconds, or seven seconds depending on the tier of the perk.
Call of Brine
Call of Brine is a perk that activates when the Killer damages a generator. Based on the perk tier, the generator regresses at 150/175/200 percent of the normal regression speed. The generator also appears with a white aura for the Killer and will make a loud noise notification when Survivors perform a good skill check.
Merciless Storm
Merciless Storm is a very troublesome perk for Survivors to deal with. The Merciless Storm perk activates when a generator reaches 90% competition. Survivors repairing the generator will have to make continuous skill checks until the generator is repaired. If a survivor fails a check or stops repairing, the generator becomes blocked for 16, 18, or 20 seconds depending on perk tier.
Sadako's perks are not only extremely effective for her playstyle but can be used with other Killers effectively as well. Her perks affect hooks and generators, which can be a great counter for many survivors. Sadako also can remain undetected, cause Condemned status on survivors, and manifest physically. Paired with her perks, Sadako is a dangerous killer that will have survivors scrambling to avoid all her abilities and perks.
For more Dead by Daylight guides, check out Dead by Daylight Codes (February 2022) – Free DBD Bloodpoints! on Pro Game Guides.