Omega Strikers features a roster of unique characters who each have their own play style and personality. A large part of this personality comes from the voice cast, who bring Omega Strikers' characters to life. This may leave you wondering who all the voice actors in Omega Strikers are.
Omega Strikers voice cast
Juliette – Erica Mendez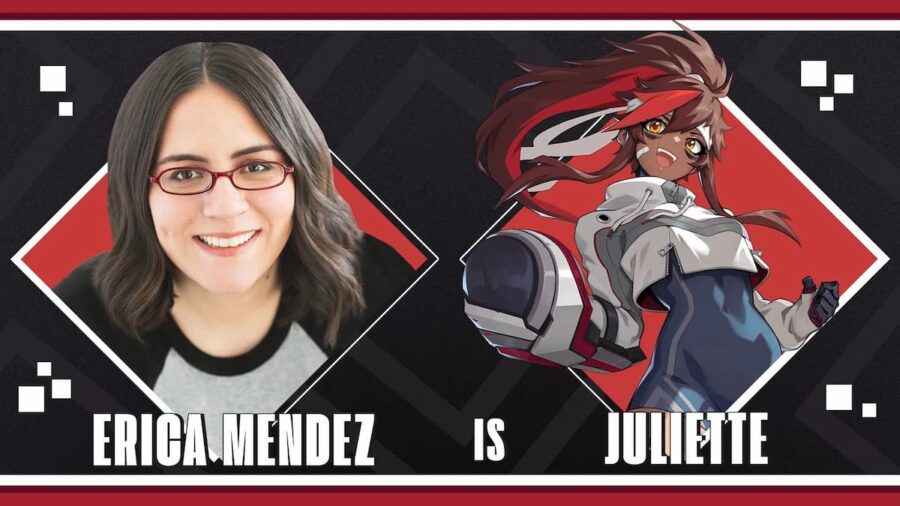 Erica Mendez is a well-known voice actor appearing in various anime and video game titles. Fans may recognize her voice from Genshin Impact, Sailor Moon, Fire Emblem: Three Houses, and more. She voices the eager rookie Juliette in Omega Strikers and brings out the character's fiery personality.
Kai – Robbie Daymond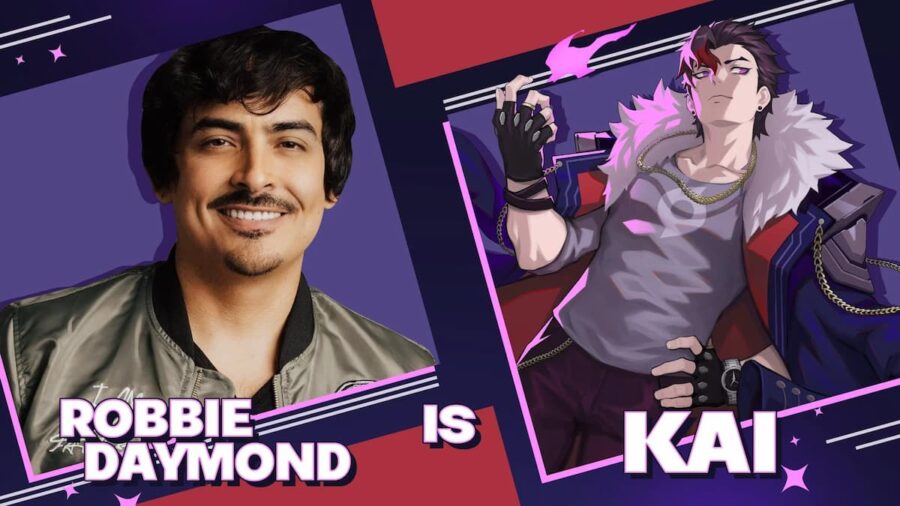 Robbie Daymond is well-known for his work in anime, animated series, video games, and even Critical Role. He provided his voice in titles like Superior Spider-man, League of Legends, Fire Emblem: Three Houses, and more. In Omega Strikers, Daymond plays Kai, the natural superstar, and showcases his confidence perfectly.
Dubo – Casey Mongillo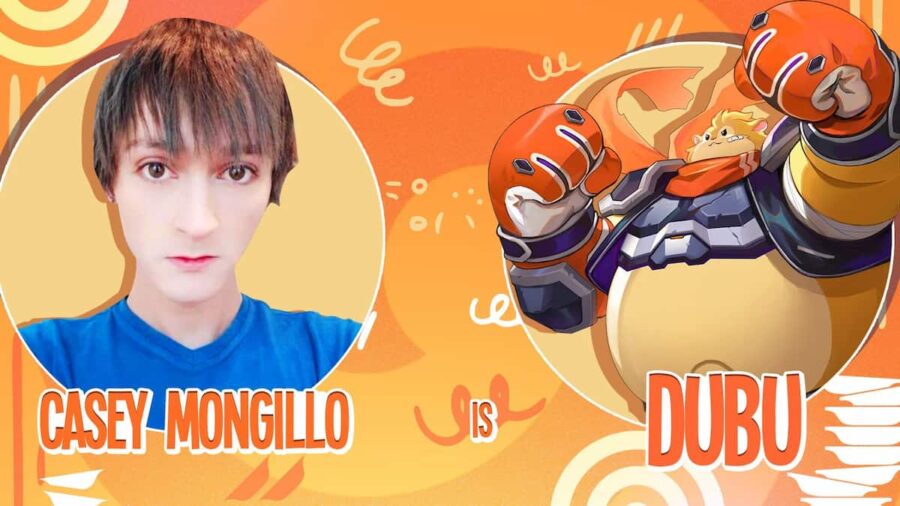 Casey Mongillo can be recognized in works such as Neon Genesis Evangelion, the Pokémon anime, JoJo's Bizarre Adventure, and much more. Casey brings the adorable and lovable Dubo to life in Omega Strikers and displays the giant hamster's endearing personality.
Estelle – Laura Post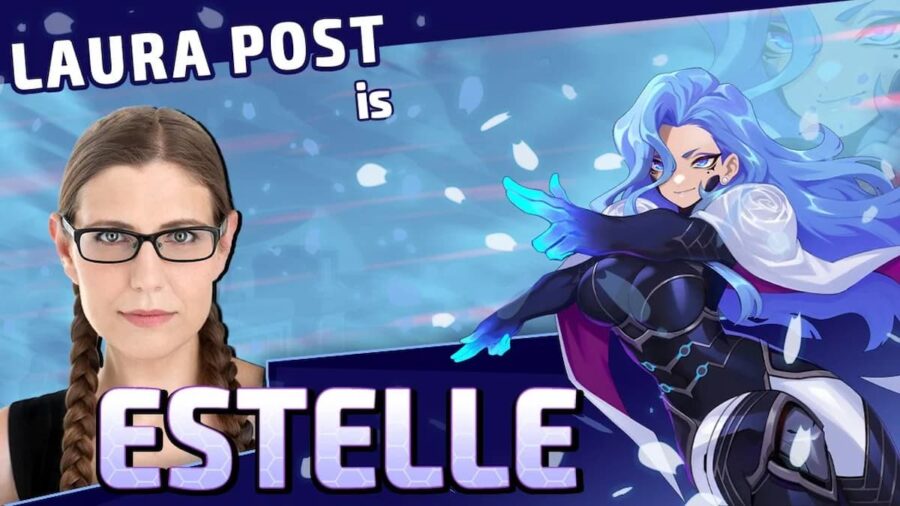 Laura Post has played many roles throughout her career, giving her voice to World of Warcraft, League of Legends, Skullgirls, and other anime, video games, and animated series. Post brings Estelle, the stunning sniper, to life in Omega Strikers.
Atlas – Gabe Kunda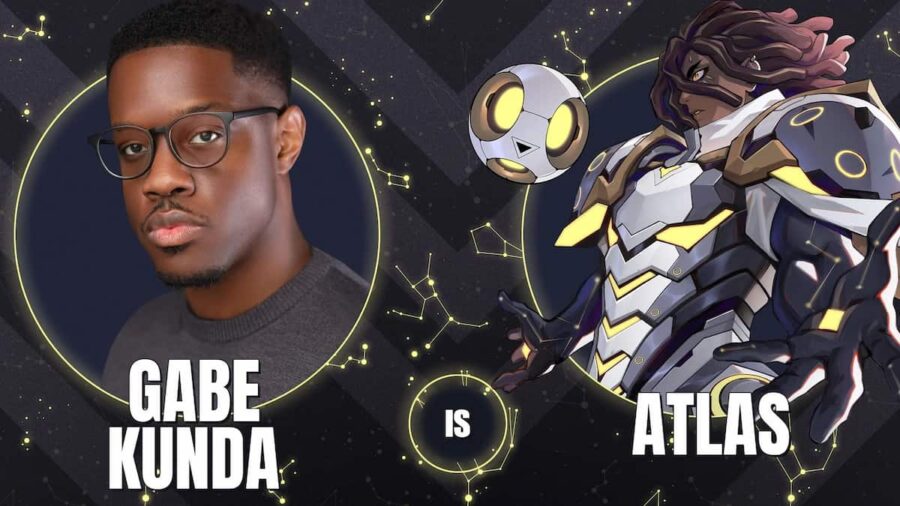 Gabe Kunda can be recognized in many video games, anime, and other titles, including Apex Legends, Black Clover, Tiny Tina's Wonderlands, and more. He gives his voice to Atlas, the steadfast protector, giving the character a strong and protective persona.
Juno – Lilypichu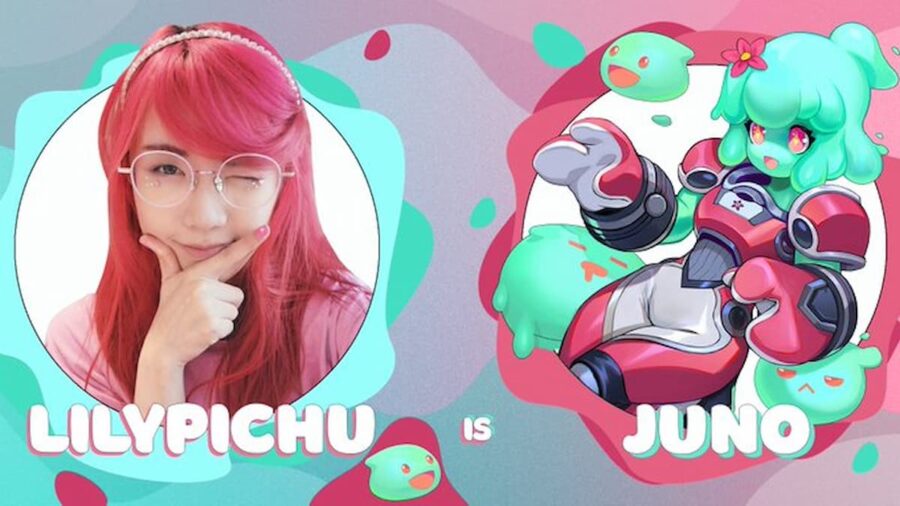 Lily Ki, known as Lilypichu online, is an internet personality with a background in music, voice acting, and animation. She has provided her voice to Paladins, Legends of Runeterra, Cookie Run: Kingdom, and plenty of other titles. She plays Juno, the lovable slime girl whose curiosity leads her on many adventures.
Drak'Ar – Neil Kaplan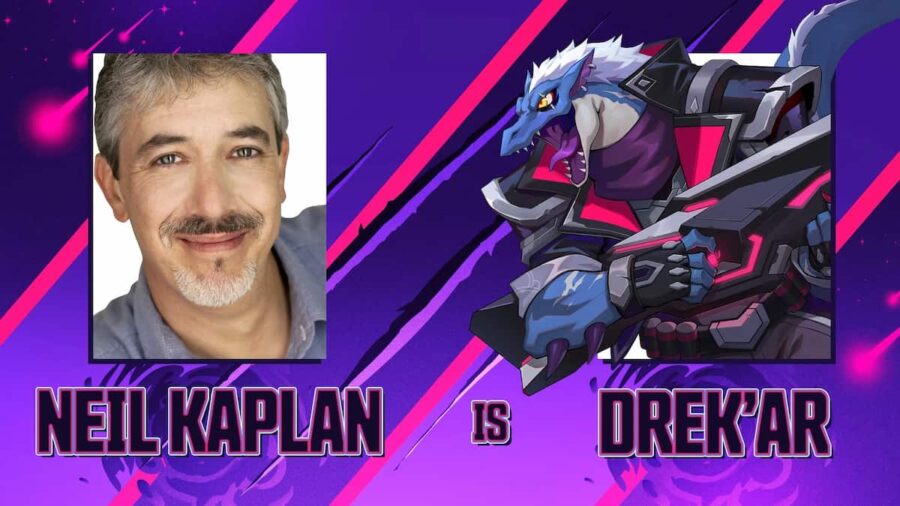 Neil Kaplan is a voice acting veteran, having given his voice to Attack on Titan, Bleach, the Final Fantasy series, and countless others. Kaplan's voice brings the intimidating invader, Drak'Ar, to life and showcases the terror this attacker can unleash in the arena.
X – Arin "Egoraptor" Hanson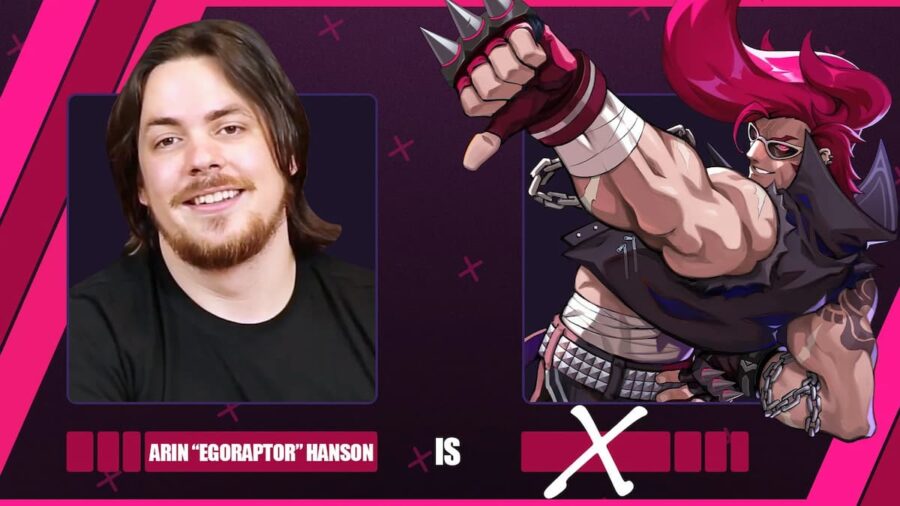 Arin Hanson, also known as Egoraptor, is well-known for his voice acting, animations, and comedy. He has appeared in various titles like Rick and Morty, Bee and Puppycat, River City Girls, and even his own produced Dream Daddy: A Dad Dating Simulator. Egoraptor plays the larger-than-life X and displays the eccentric personality to a tee.
Era – Rachelle Heger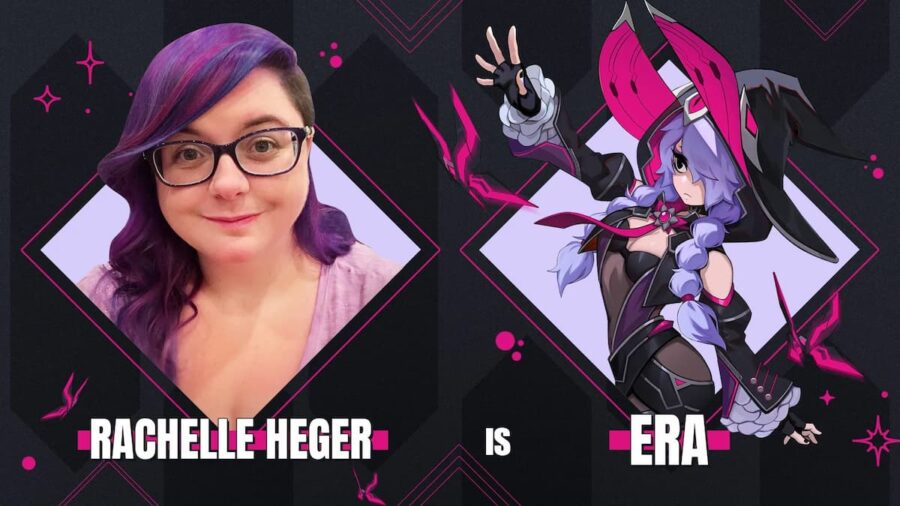 Rachelle Heger has provided her voice to various video games, anime, and more, including titles like Soul Hackers 2, Rune Factory 5, Little Witch Academia, and now Omega Strikers. In this title, she plays the witchy enchanter Era, giving the aloof witch her personality.
Luna – Erica Luttrell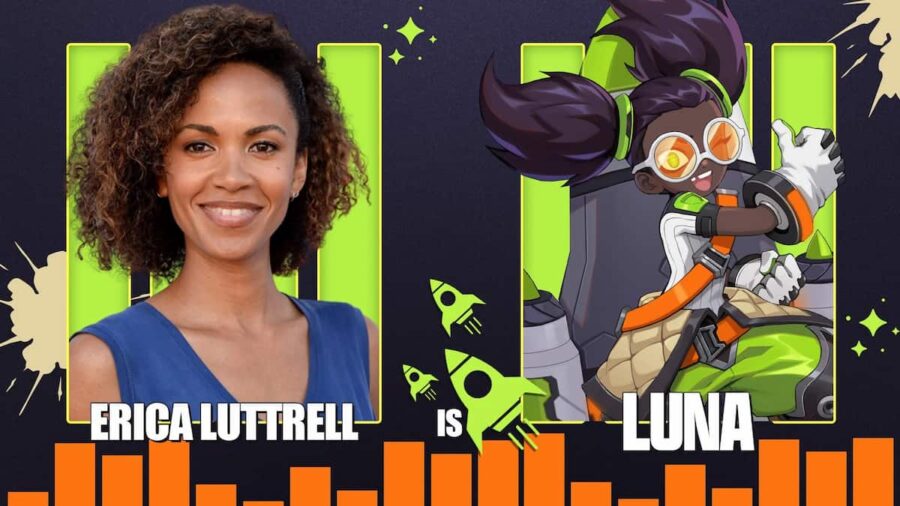 Erica Luttrell has voiced many roles but can be heard in titles like Steven Universe, Diablo III, Horizon: Forbidden West, Apex Legends, and countless others. In Omega Strikers, Luttrell is the young and chaotic inventor.
Asher – Allegra Clark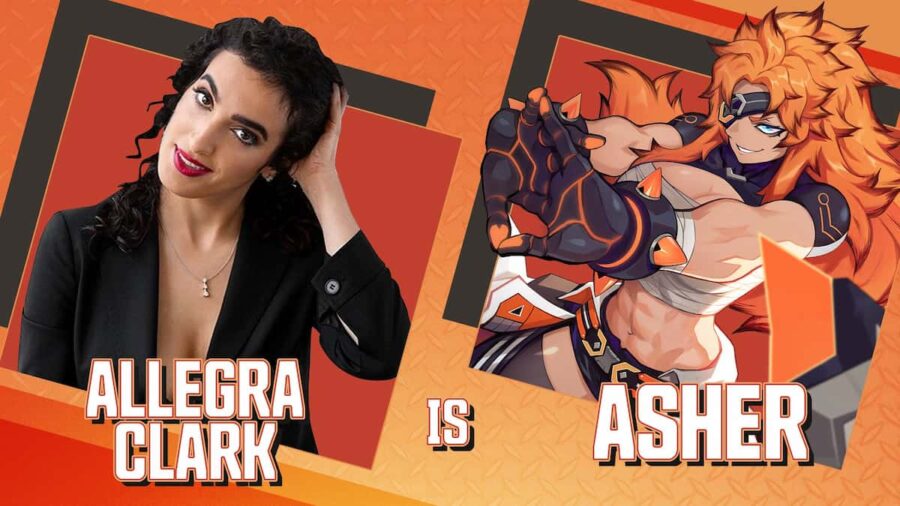 Allegra Clark's recognizable voice can be found in various titles such as Apex Legends, Genshin Impact, Fire Emblem: Three Houses, Dragon Age: Inquisition, and countless others. Clark's voice brings the unbreakable wall that is Asher to life and instills the character's large personality into her voice.
For more information on Omega Strikers, check out Omega Strikers Beginner Guide – Tips and Tricks and Best Flex characters in Omega Strikers on GameTips.PRO.