Caldera is getting some significant improvements and changes in Season 2 of Call of Duty: Warzone. Although the map has received considerable backlash from the community, the developers are determined to make it more appealing to players.
After the Season 2 update, two new points of interest (POIs) can be explored in Caldera, namely Chemical Factory and Chemical Weapons Research Lab. The Chemical Factory is an upgraded version of the region previously known as Refinery. It is located in the northern part of Caldera, between Mines and Docks.
The Chemical Weapons Research Lab are seven underground facilities spread across the map, resembling the Bunkers from Verdansk. These two POIs are guarded by a small group of NPC soldiers. You can eliminate them and secure the high-tier loot that these establishments have to offer.
Related: All 4 new weapons in Season 2 of CoD Warzone & how to get them
Players have also complained about the infrequent engagements and long travel times that Caldera's landscape incorporates. To traverse the map easily and quickly, players can now utilize the new fast-travel feature called Redeploy Balloon. These are scattered across Caldera and are marked with a blimp icon on your tac map.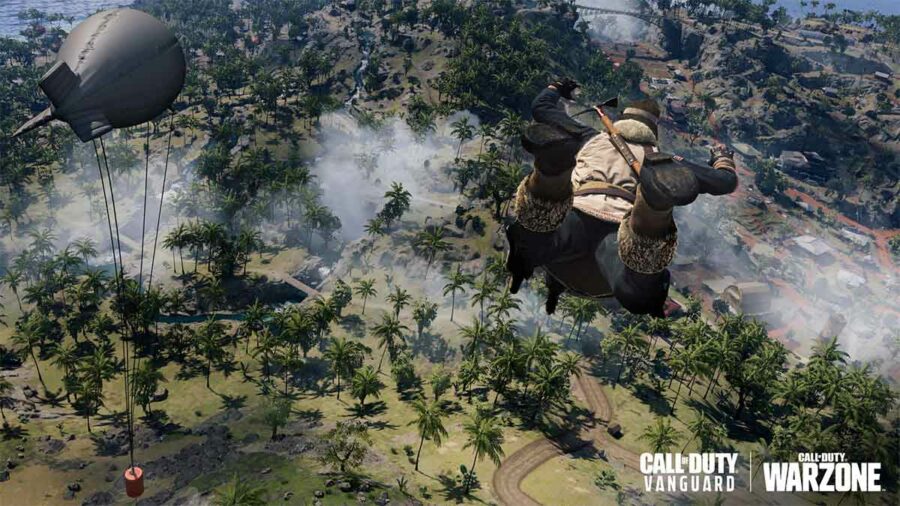 Furthermore, Armored Transport Trucks can be found patrolling on a pre-determined path in certain locations. Their defense system of the trucks is robust, but destroying one can grant you some valuable high-tier loot. In addition to these changes, Caldera is also receiving some quality-of-life improvements, like an increased mantling height, correction in tac map icons, and more.
Stay tuned to Pro Game Guides for more Call of Duty content. In the meantime, head over to our article on – Best Rebirth Island Weapon Loadouts in Warzone.