Out of all of the collectibles in Lost Ark, the most numerous by far are the Mokoko Seeds. There are over 1,000 of them spread across the game, hidden in every nook and cranny. Finding all of the small, green seeds can prove to be quite the task.
On Runaways Island, there are six Mokoko Seeds to find. Runaways Island is a moderately sized island that has a few sidequests and not much more. Once you find a seed, simply approach it and interact with it to collect it.
Related: All Mokoko Seed locations in Red Sand Desert in Lost Ark – Pro Game Guides
Where to find all Mokoko Seeds on Runaways Island in Lost Ark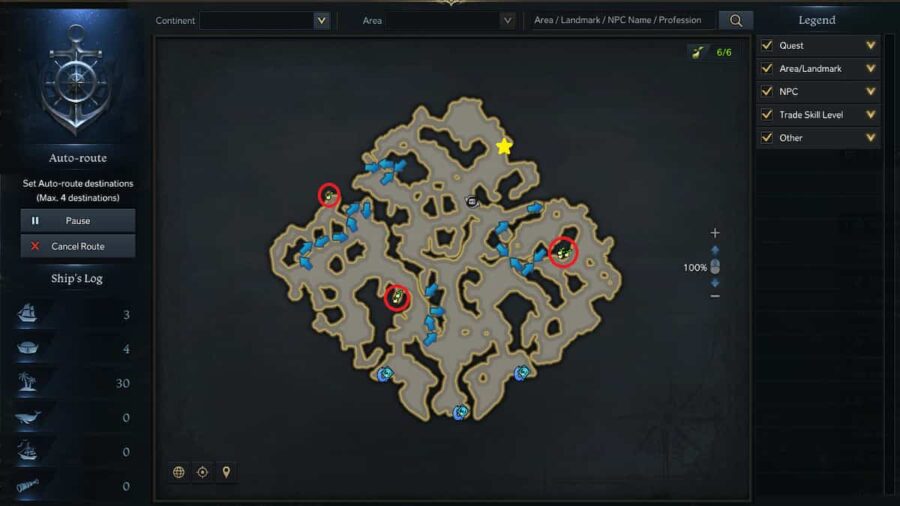 Note: The grouping of three Mokoko Seeds on the map is not technically at that location. They can be found by playing the Song of Resonance at the yellow star marked above.
There is a statue at that location. By playing the Song of Resonance, the statue will move and give you access to a hidden room with the three Mokoko Seeds in it.
For future reference, any statue that looks exactly like this one can also be moved using the Song of Resonance.
For more assistance searching for ever-plentiful Mokoko Seeds, go check out All Mokoko Seed locations in Scrapland in Lost Ark on Pro Game Guides!