Lost Ark has numerous collectibles to find in its many different areas. However, none are as numerous as Mokoko Seeds. These small seeds look like fruit and have a green glow to them.
Stormcry Grotto is a dungeon with twelve Mokoko Seeds. There is a specific condition you must meet to collect all the Mokoko Seeds. This is to kill all Bats and Slimes in Stormcry Grotto.
Related: All Mokoko Seed locations in Croconys Seashore in Lost Ark
Where to find all Mokoko Seeds in Stormcry Grotto in Lost Ark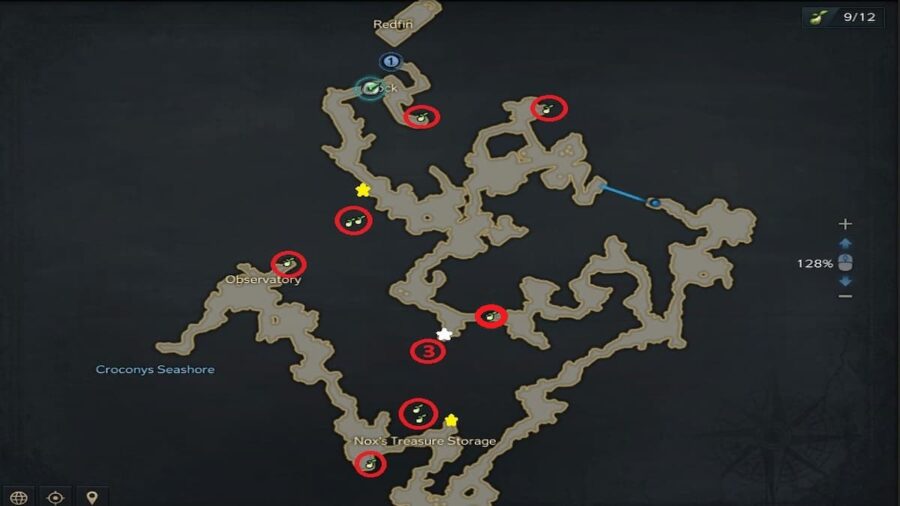 The white star denotes a barricade that can only be destroyed if you have killed all Bats and Slimes in Stormcry Grotto. We recommend double-checking all areas before proceeding to the zip line and battling the boss. These are both points of no return, so you will need to do the dungeon over again if you have missed one.
The yellow stars denote hidden passageways that you will need to take to get the Mokoko Seeds there. The remaining seeds are easily spotted and obtained.
For more information on Lost Ark, check out All Mokoko Seed locations in Wavestrand Port in Lost Ark and All Mokoko Seed locations in Borea's Domain in Lost Ark on Pro Game Guides.