Lost Ark has numerous collectibles to find in its many different areas. However, none are as numerous as Mokoko Seeds. These small seeds look like fruit and have a green glow to them.
In Stern, there are fourteen Mokoko Seeds to seek out and collect. Twelve of these seeds are in Stern, but the last two are located in the Eye of Sceptrum and Stern Underground. Here are all the Mokoko Seed locations in Stern in Lost Ark.
Related: All Mokoko Seed Rewards in Lost Ark
Where to find all Mokoko Seeds in Stern in Lost Ark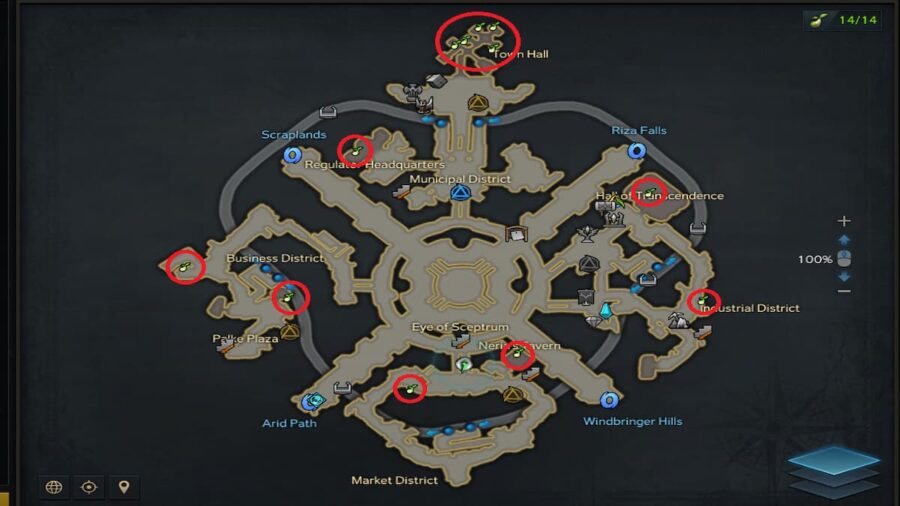 Five of the Mokoko Seeds in Stern are in the town hall. Once inside, the seeds are located exactly where they are depicted on the map; it just may be hard to see, since this is an interior area.
The seed in Neria's Tavern is located to the left of the stage once you enter the building. In the Business District, head to the back-right once you enter. The Regulator Headquarters' seed is off to the left once you enter. Then, for the Hall of Transcendance, enter the room on the left up the stairs to find the seed.
For more information on Lost Ark, check out All Mokoko Seed locations on Illusion Isle in Lost Ark and All Mokoko Seed locations on Meteora in Lost Ark on Pro Game Guides.