Lost Ark has numerous collectibles to find in its many different areas. However, none are as numerous as Mokoko Seeds. These small seeds look like fruit and have a green glow to them.
In Red Sand Desert, there are three Mokoko Seeds to seek out and collect. This location is very small and easy to navigate, so collecting all the seeds should be quick. Here are the Mokoko Seed locations in Red Sand Desert in Lost Ark.
Related: All Mokoko Seed Rewards in Lost Ark
Where to find all Mokoko Seeds in Red Sand Desert in Lost Ark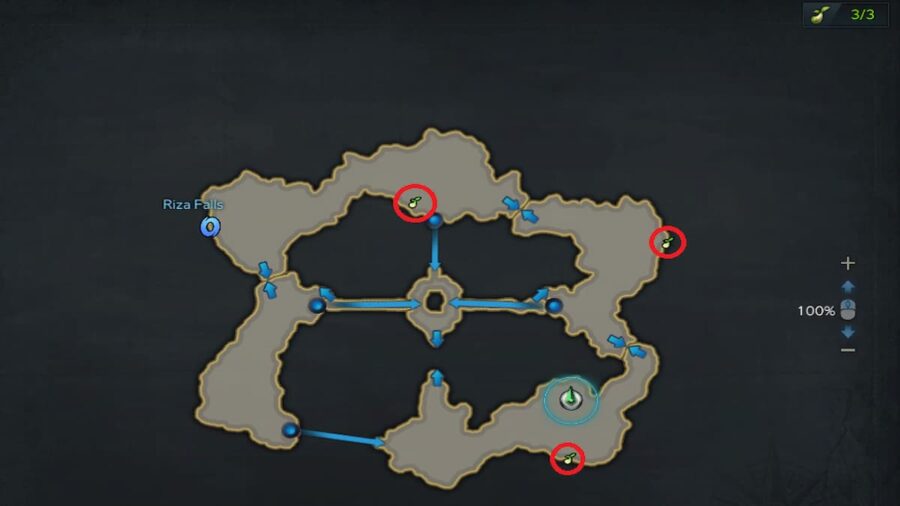 With only three Mokoko Seeds and a small area, Red Sand Desert should be an easy place to get all the seeds. You can head up or down and circle around the area; either way, it will take you to each of the seeds.
Once you have all the seeds in Red Sand Desert, you can return to Stern, work your way in another direction, and collect all the Mokoko Seeds in Arthetine.
For more information on Lost Ark, check out All Mokoko Seed locations in Riza Falls in Lost Ark and All Mokoko Seed locations in Totrich in Lost Ark on Pro Game Guides.