Mokoko Seeds are the most abundant Lost Ark collectible, but they are hard to come by. The seeds resemble small fruits and are green in color. When found, Mokoko seeds glow. There are eleven Mokoko Seeds to seek out and collect in Naruna Hot Springs as located on Starsand Beach in the Punika. You will have access to this area once you have reached Tier 3 and have an Item Level of at least 1100. All of the Mokoko Seed locations are shown below.
Where to find all Mokoko Seeds in Naruna Hot Springs in Punika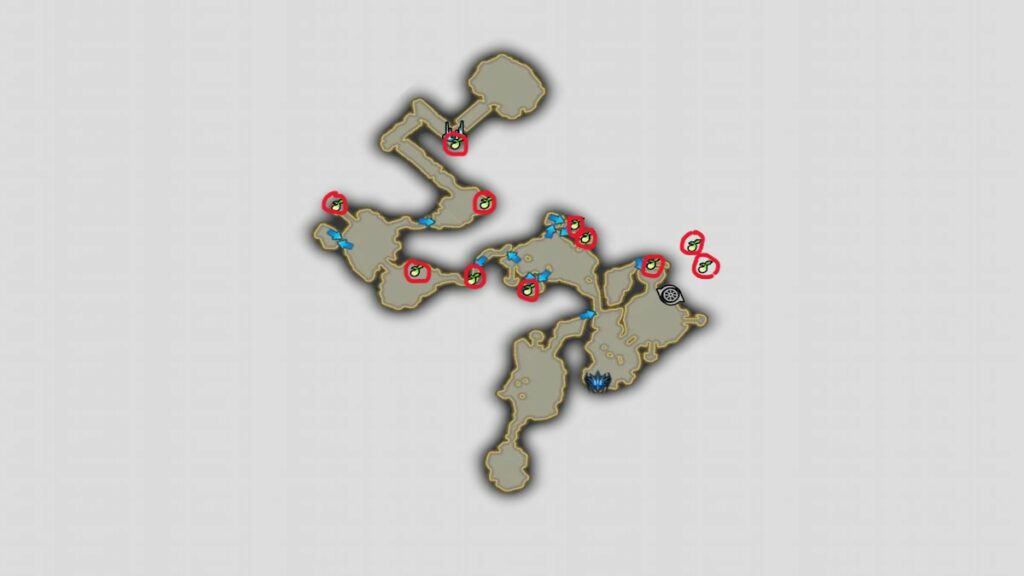 You can find all of the Mokoko Seeds using the map above. You can enter Naruna's Hot Spring by going north on Starsand Beach and entering the dungeon. It will be located in the same area as Tikatika Hot Bath.
Once here, you will be able to easily acquire all of the seeds without having to play any instruments or enter any secret areas. Enjoy getting some of the easiest and free seeds in the game.
For more information on Lost Ark, check out All Mokoko Seed locations on Azure Wind Island in Lost Ark in Lost Ark and All World Bosses Locations in Lost Ark on GameTips.PRO.