Mokoko Seeds are the most abundant Lost Ark collectible, but they are hard to come by. The seeds resemble small fruits and are green in color. When found, Mokoko seeds glow. There are seven Mokoko Seeds to seek out and collect on the Whispering Islet in the Sea of Procyon. All of the Mokoko Seed locations are shown below.
Related: All Mokoko Seed Rewards in Lost Ark
Where to find all Mokoko Seeds in Whispering Islet in the Sea of Procyon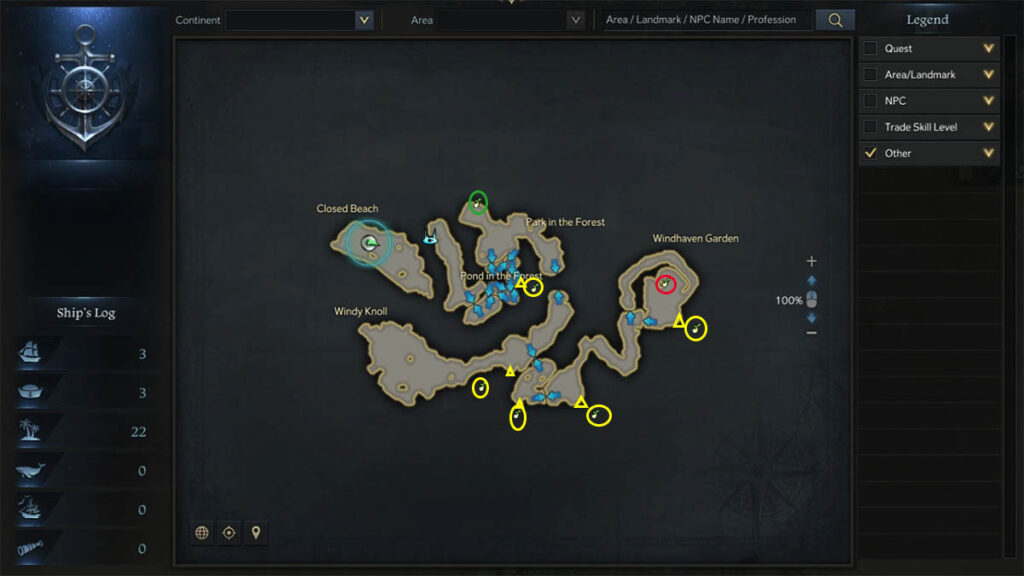 Keep in mind that you must have completed The Final Report quest before you can progress to the Mokoko Seeds on this island. You can find all of the Mokoko Seeds using the map above. The Mokoko Seed in the red circle does not require special instructions, but the rest do.
You can reach the Mokoko Seeds in the yellow circles through secret passageways. Go to the yellow triangles to find the secret passageways and just use them to get to the Mokoko Seeds. The green circle requires players to play the Song of Minuet before being allowed through a forest gate.
For more information on Lost Ark, check out All Mokoko Seed location in Gesbroy in Lost Ark in Lost Ark and All World Bosses Locations in Lost Ark on GameTips.PRO.