Fortnite is known for incorporating numerous secondary elements into the Battle Royale that further enhances its gameplay. Mending Machines are equipment placed throughout the map that can be accessed by players to purchase certain health items. Here's a guide to all the Mending Machine locations in Fortnite Chapter 3 Season 4.
Where to find Mending Machines in Fortnite Chapter 3 Season 4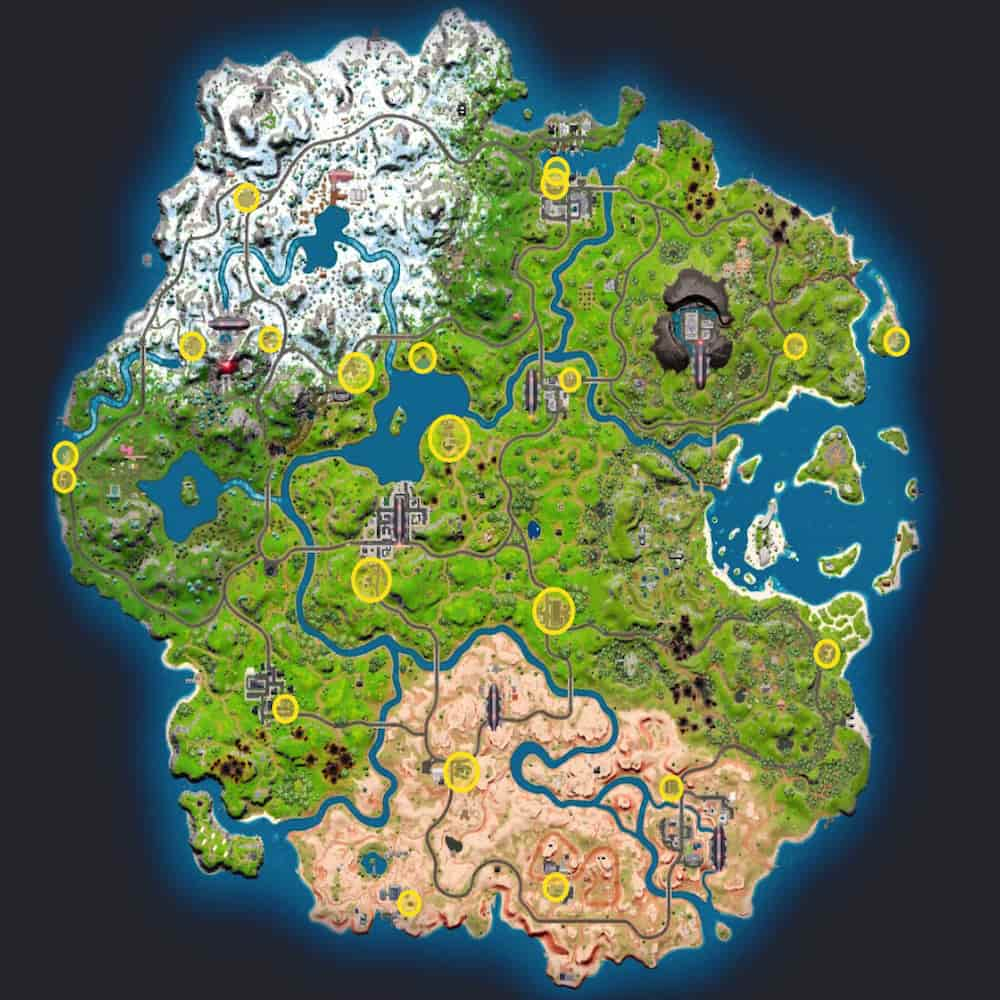 Mending Machines are situated by the gas stations in Fortnite Chapter 3 Season 4. These machines may be placed inside or outside any close-by structure, such as a garage. Here's a list of all the major gas stations on the Fortnite map:
Camp Cuddle
Logjam Lumberyard
Sleepy Sound
The Fortress
Coney Crossroads
Dispatch Depot
Tilted Towers
Greasy Grove
Chonker's Speedway
Condo Canyon
The Joneses
The Daily Bugle
Cuddle Cruiser's Island
To find a nearby interactable machine, open your tac map and look for the box icon, three of which can be seen in the image of Coney Crossroads shown above. While the box icon is also used for a Weapon-o-Matic Machine, a Mending Machine is identified by the "+" symbol placed on top of it.
Players can craft consumables at a Mending Machine. While purchasing a Med Kit costs 25 gold bars, you can get three Small Shield Potions for 30 gold bars. Furthermore, Fortnite Chapter 3 Season 4 has a quest associated with these interactables. A zero week quest requires you to purchase one item from a Mending Machine, which you can now easily complete by visiting any gas station on the map.
Stay tuned to GameTips.PRO for more Fortnite content. In the meantime, head over to our article on How to use Chrome Splash and phase through it in Fortnite and All new Weapons in Fortnite Chapter 3, Season 4.