The second Anniversary Collection Event for the third Apex Legends anniversary is finally here and it has some of the best skins yet. There are multiple Legend skins in both the collection itself and the Prize Tracker this time around. These skins are based on existing fan-favorites skins from other characters, and this event also introduces the first Prestige skin. Let's take a look at all of the Legend skins in the 3rd Anniversary Collection Event for Apex Legends.
3rd Anniversary Collection Legend Skins
The only skins from the Prize Tracker are an Epic Wraith skin and an Epic Octane skin. The rest are from the actual event collection (including the Prestige skin reward for buying out the collection). The featured skins for the Event Pack bundles in the Special Offers store are the Thunder Kitty Wattson skin (7 Apex Packs) and the Violet Veteran Bangalore skin (3 Apex Packs).
Related: The Apex Legends 3rd Anniversary Collection Event has nearly 40 new cosmetics
Golden Guardian (Legendary Gibraltar skin)
No Chill (Legendary Revenant skin)
Thunder Kitty (Legendary Wattson skin)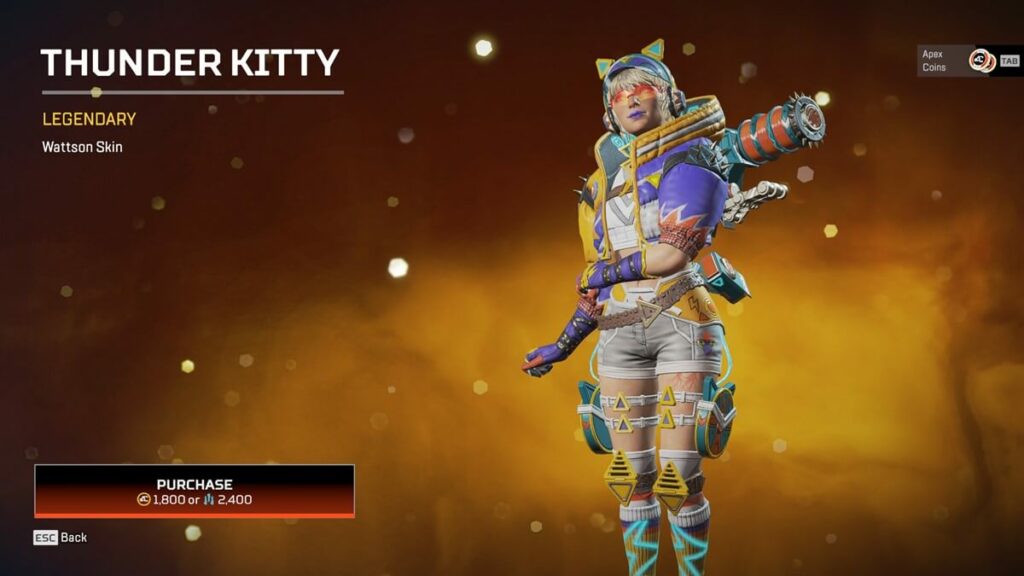 Lit Witt (Legendary Mirage skin)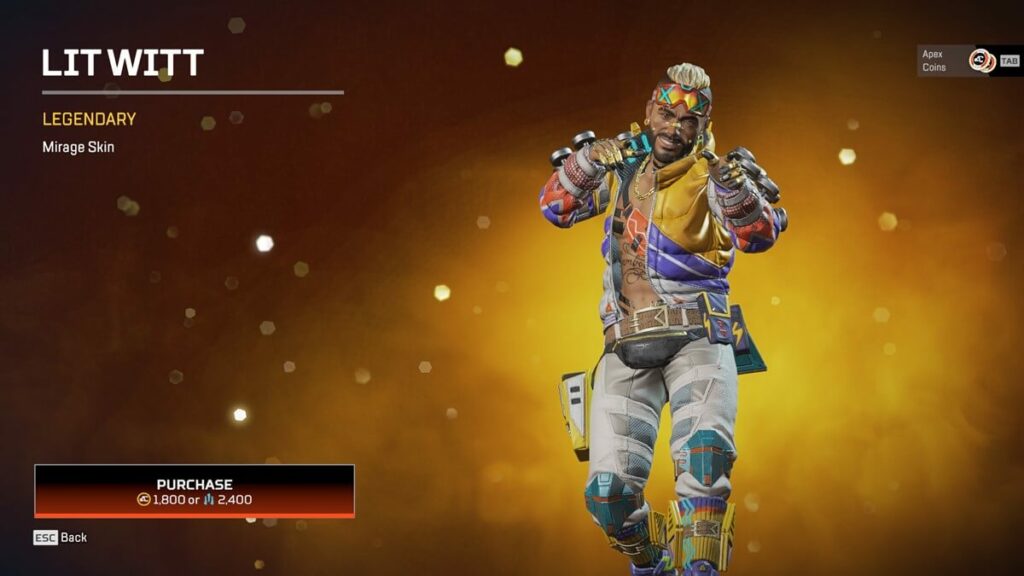 Dread Navigator (Legendary Bloodhound skin)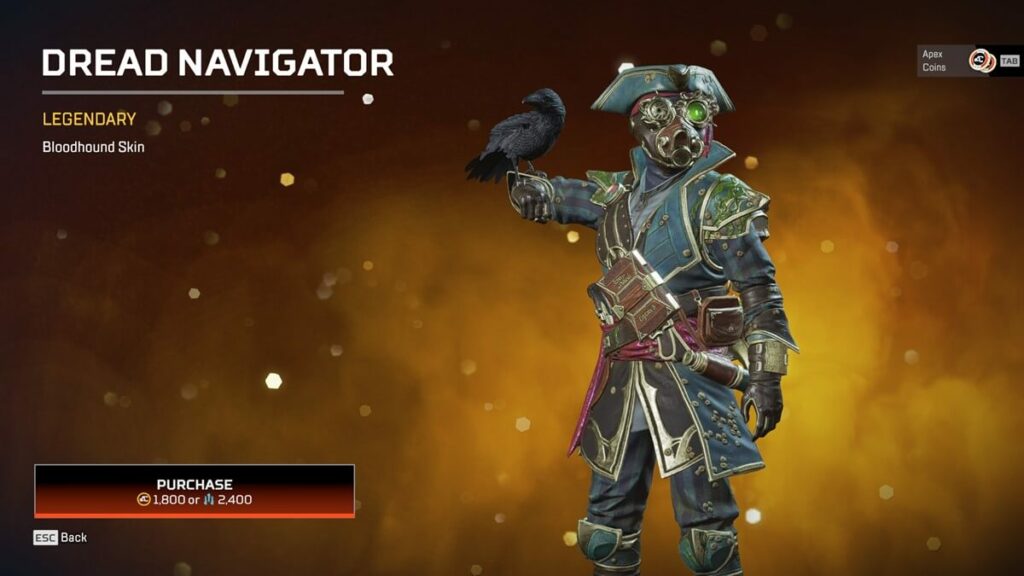 Blood and Plunder (Legendary Mad Maggie skin)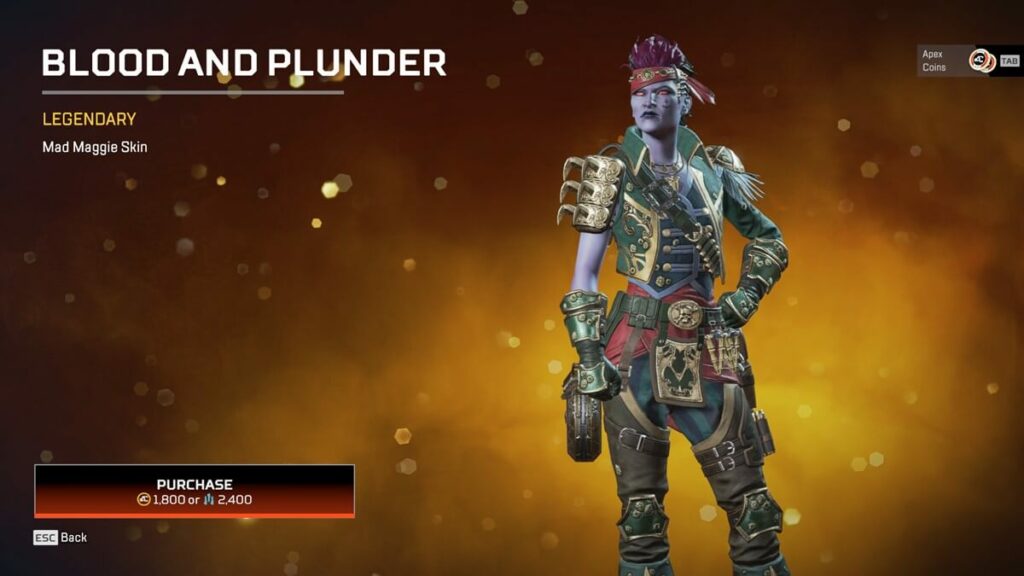 Air Orchid (Legendary Valkyrie skin)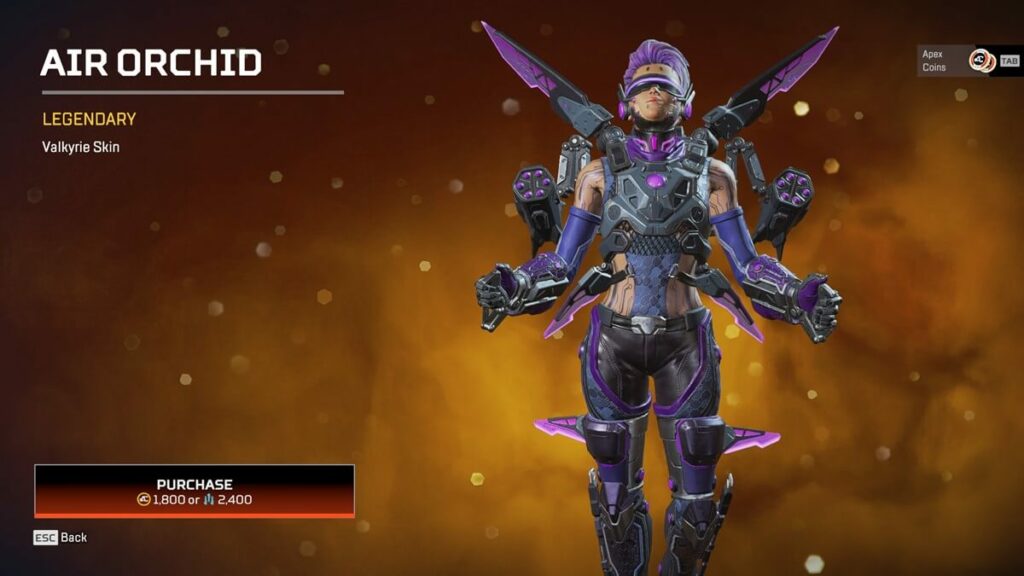 Violet Veteran (Legendary Bangalore skin)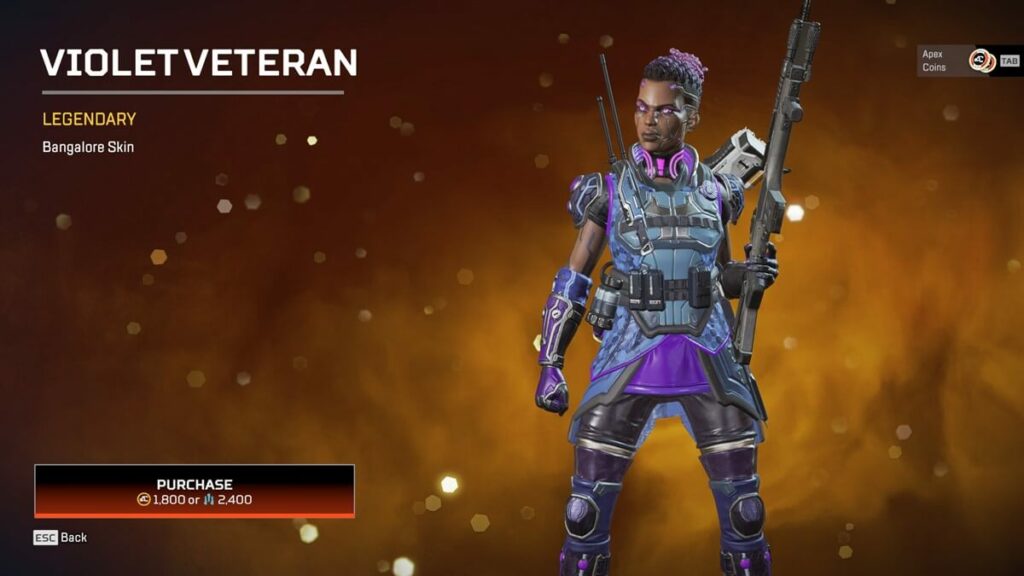 High Polish (Epic Horizon skin)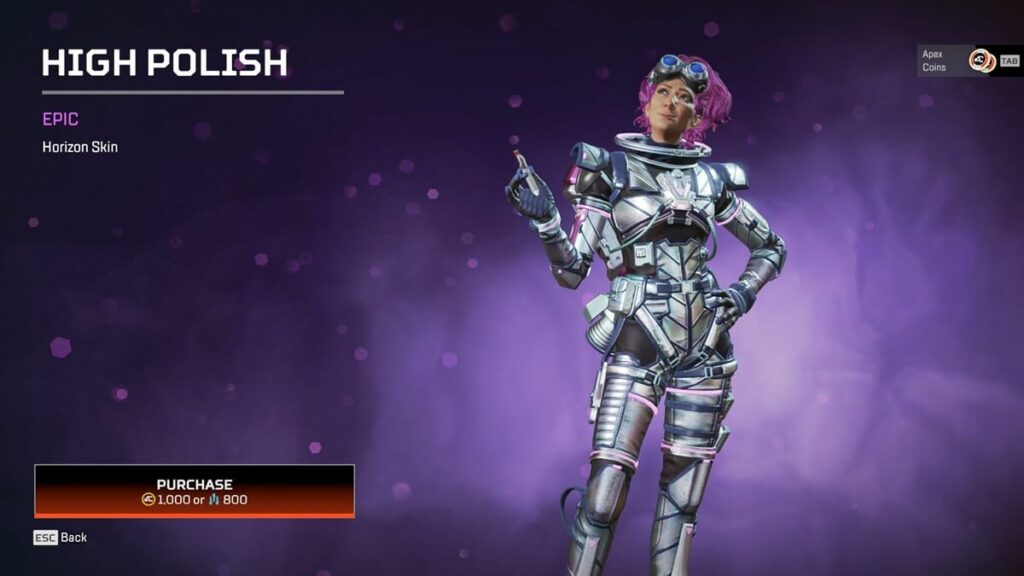 All Systems Go (Epic Pathfinder skin)
Burning Chrome (Epic Ash skin)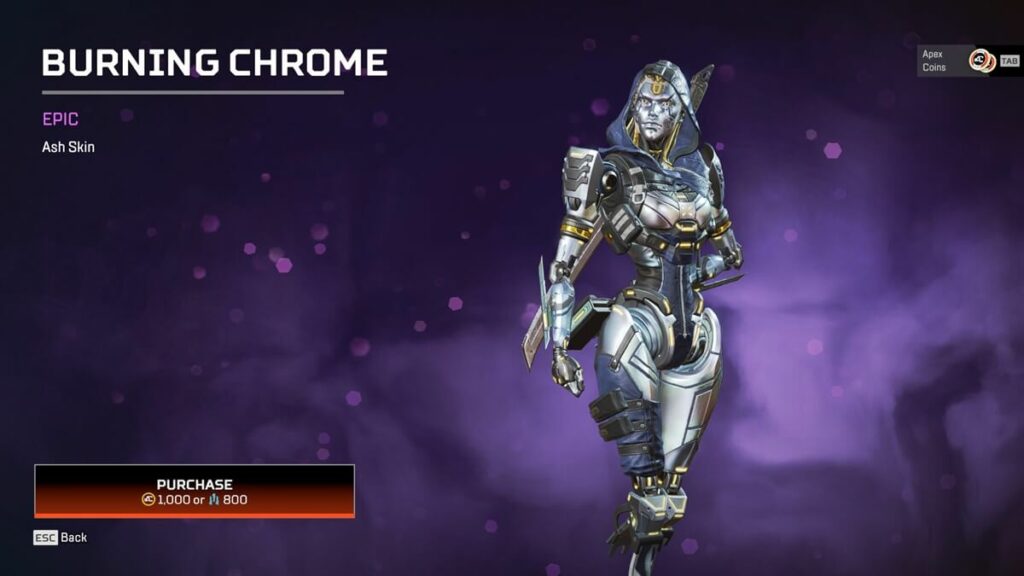 Iridescent (Epic Seer skin)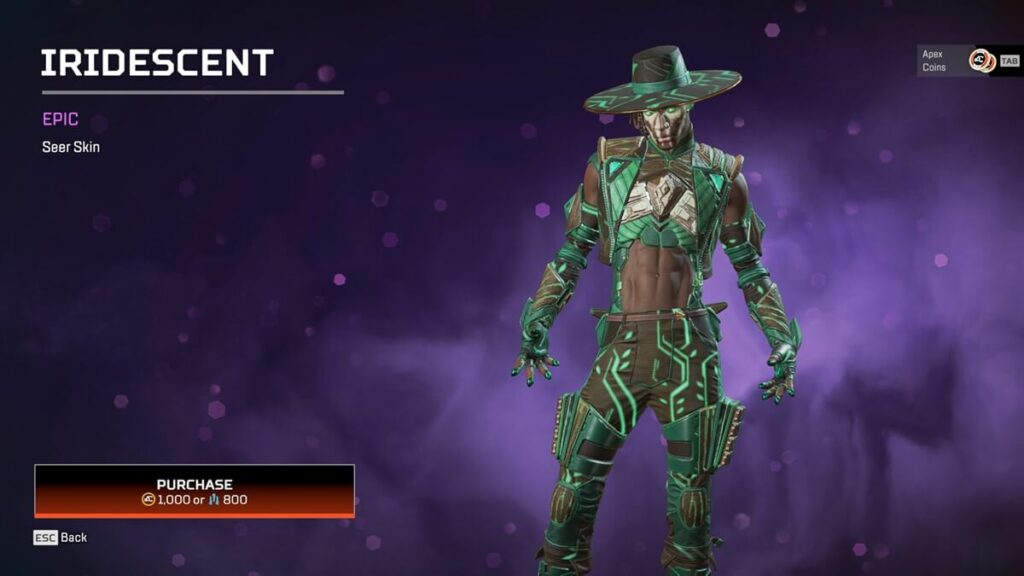 Verdant Spirit (Epic Octane skin)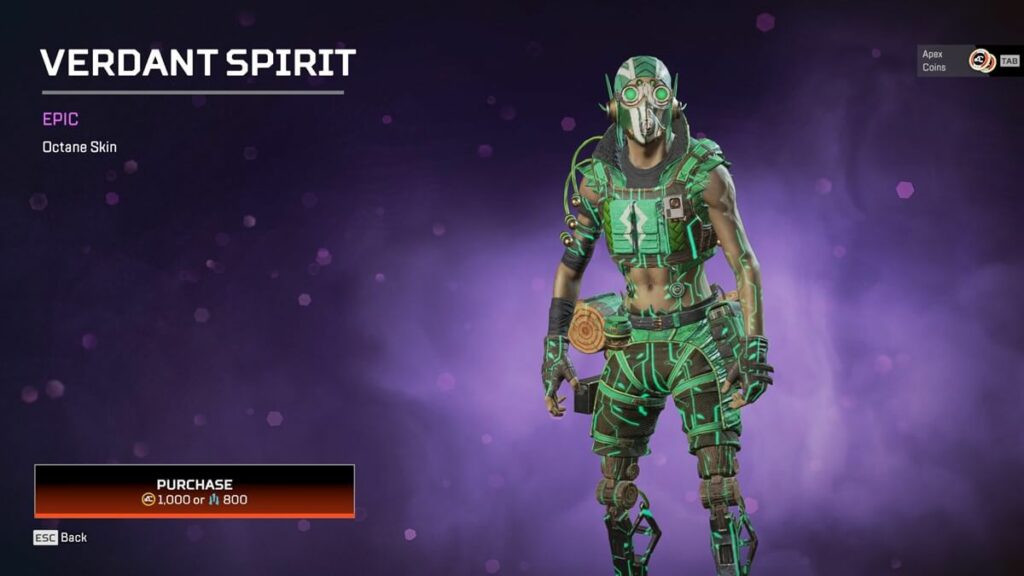 Lime Malachite Green (Epic Rampart skin)
Real MVP (Epic Octane skin)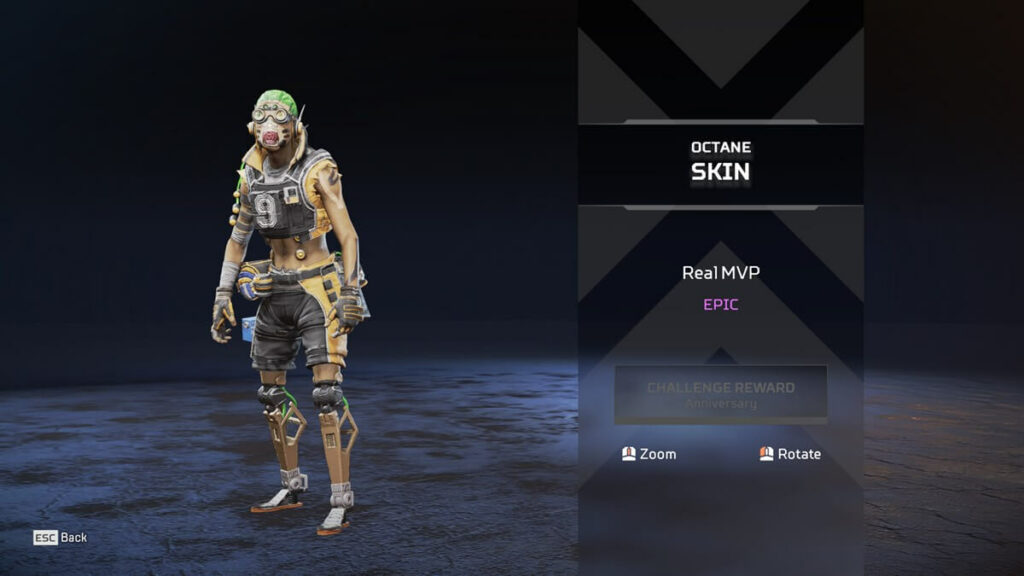 Sun Bleached (Epic Wraith skin)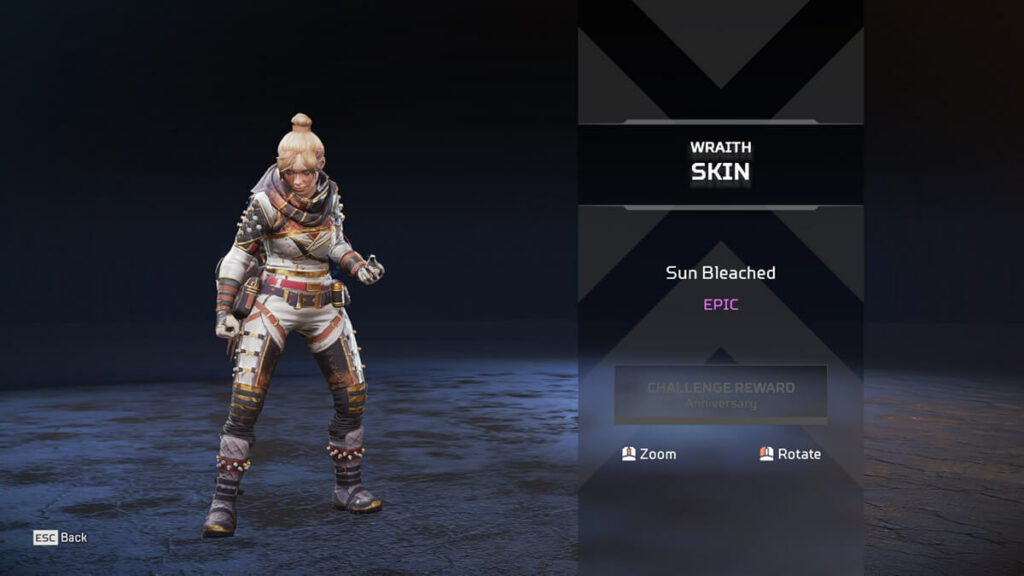 Apex Hunter (Prestige Bloodhound Skin)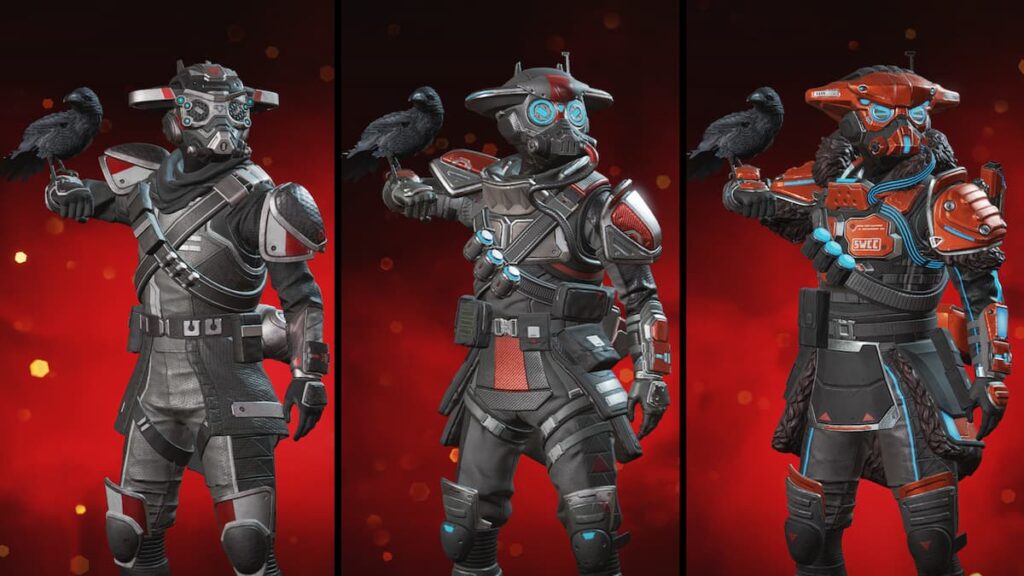 Gameplay is required to unlock Tier 2 and Tier 3 of Apex Hunter.
For more Apex Legends content, check out The best skins for Mad Maggie in Apex Legends on Pro Game Guides.