Kirby and the Forgotten Land is full of collectibles called Gacha Figures. Players can acquire these collectibles by finding Gacha Capsules while running through stages. The Capsules can be difficult at times to locate, as they often require Kirby to use Mouthful Mode forms or Copy Abilities to reach them.
Mouthful Mode Forms allow Kirby to transform into inanimate objects, while Copy Abilities grant him the ability to take the form of other creatures by first inhaling them. For a detailed explanation of how to find each Gacha Capsule in Downtown Grassland, the first stage of the game, continue reading below.
Where to find all Gacha Capsules in Downtown Grassland
There are three Gacha Capsules in Downtown Grassland. Kirby will need to use a Mouthful Mode form in order to reach all of them. Here is how to get each of them.
Gacha Capsule #1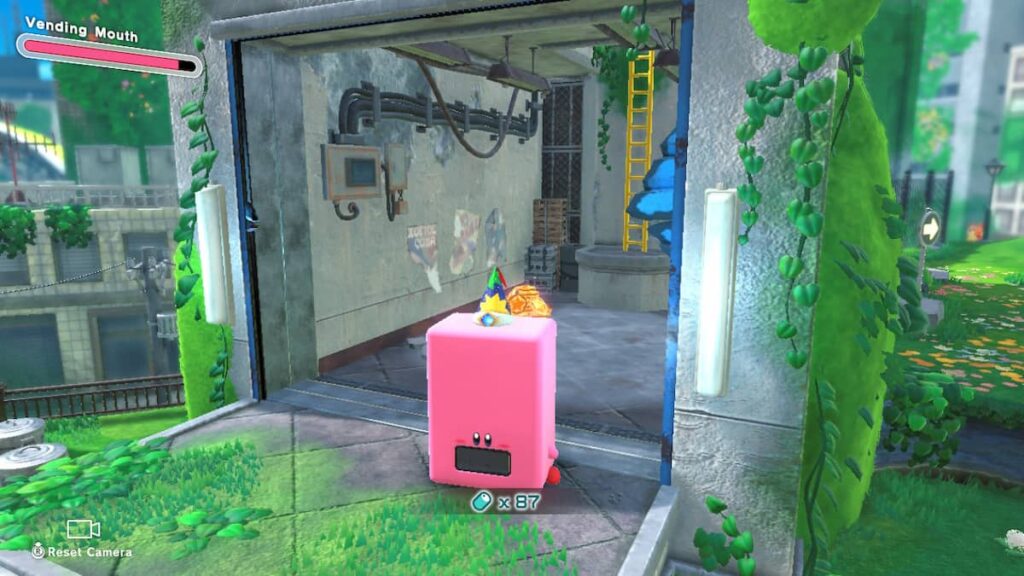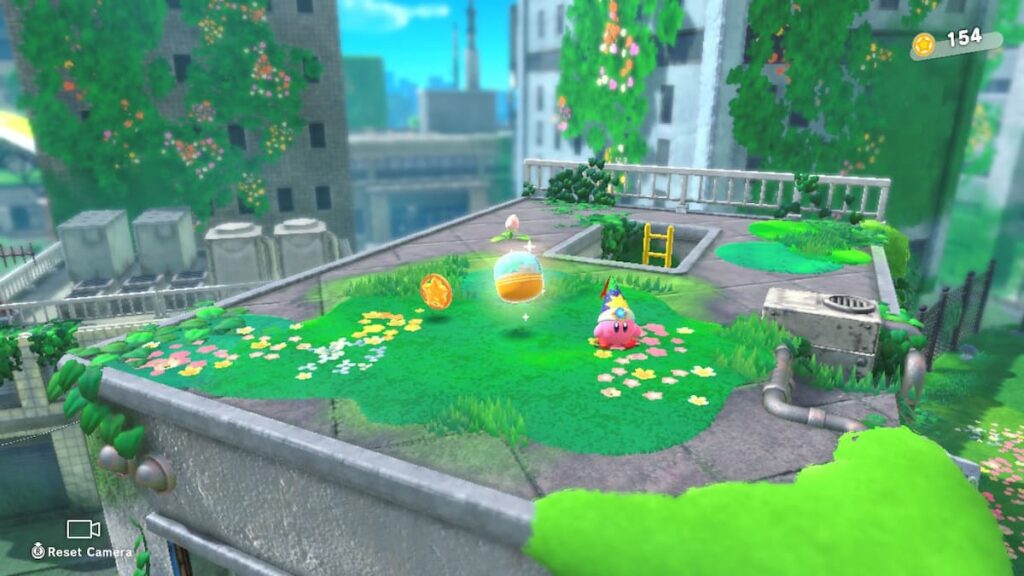 The first Gacha Capsule can only be accessed by using the Vending Mouth Mouthful Mode form. The player will need to shoot a cracked garage door to reveal a secret room with a ladder in the back. Take the ladder to the top, which is where Kirby will find his first Capsule.
Gacha Capsule #2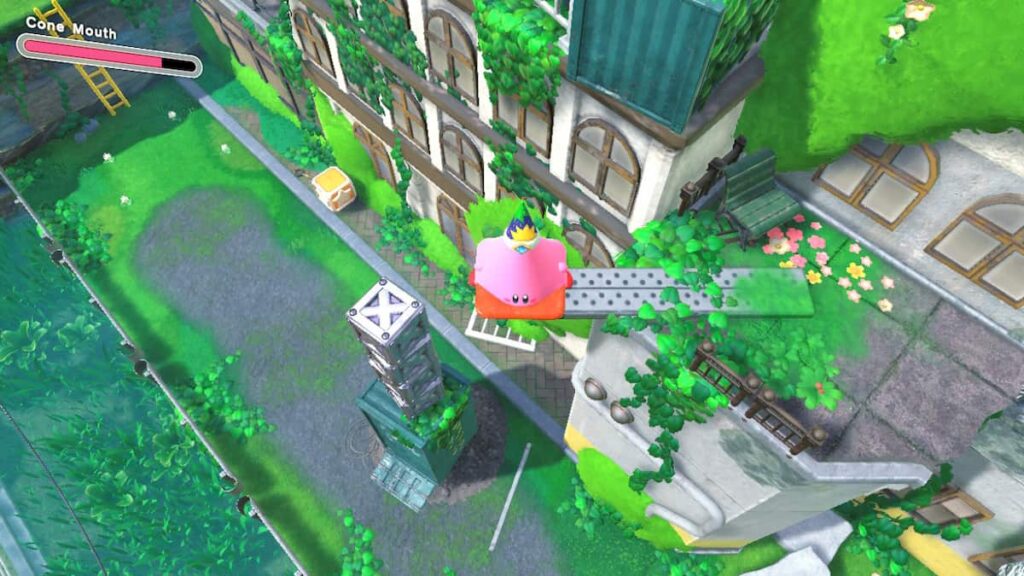 To acquire the second Gacha Capsule, players will need to inhale an orange traffic cone to enter the Cone Mouth Mouthful Mode. Head over to a cracked water pipe behind a tree shown above. Players will need to press the B Button while standing on the pipe to slam down and burst a hole in it. This will allow Kirby to access a higher platform. Continue until a stack of metal crates comes into view. Kirby can again slam down on these crates to retrieve the Capsule.
Gacha Capsule #3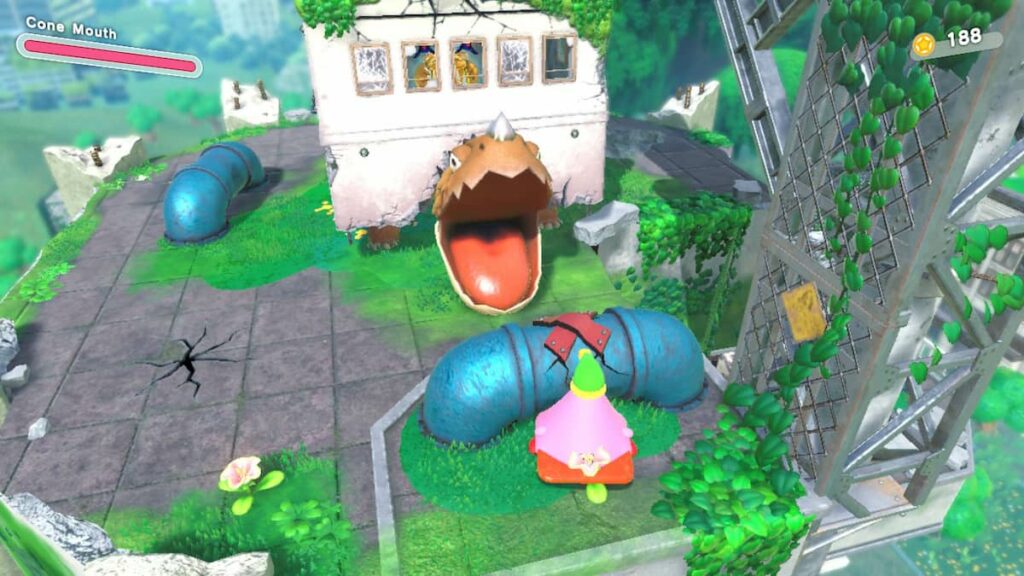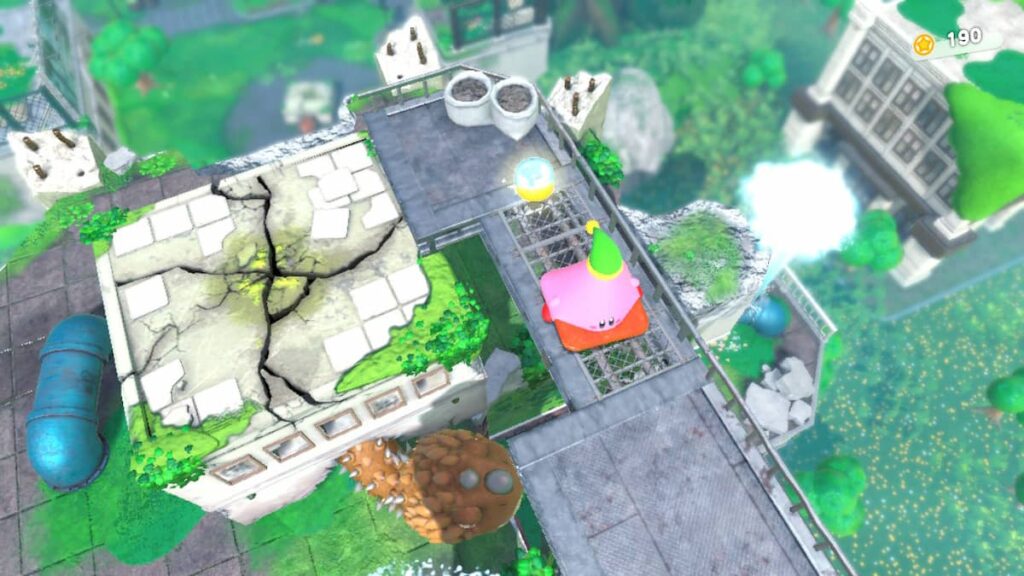 Similar to the last, the player will need to be in the Cone Mouth Mouthful Mode. Avoid the giant Tortuilding's bite on the way to the pipe with red metal patches on it. The turtle-like creature will lunge at Kirby with his mouth and burst the pipe instead. Players will then need to hop on top of the pipe and again slam down on it to rise to the upper platform where the Capsule is sitting.
Interested in exploring the world of Kirby and the Forgotten Land and want to read more? Check out How many worlds are there in Kirby and the Forgotten Land? on GameTips.PRO!