Each stage in Kirby and the Forgotten Land has five red tulips that you, as Kirby, must make blossom.
Five tulip locations in Downtown Grassland
The first tulip can be found easily at the beginning of the Downtown Grassland stage, to the left. Step on the closed flower, or hit it with a projectile, to make it blossom on the stump.
The second tulip is hidden very close to the first in this same area. Step on the switch slightly farther ahead of the first tulip to open the gate for a slice of cake behind the bars. Inside, take a step to the left. You'll find a secret path to the second tulip. It's waiting for you out of view at the left edge of the stage.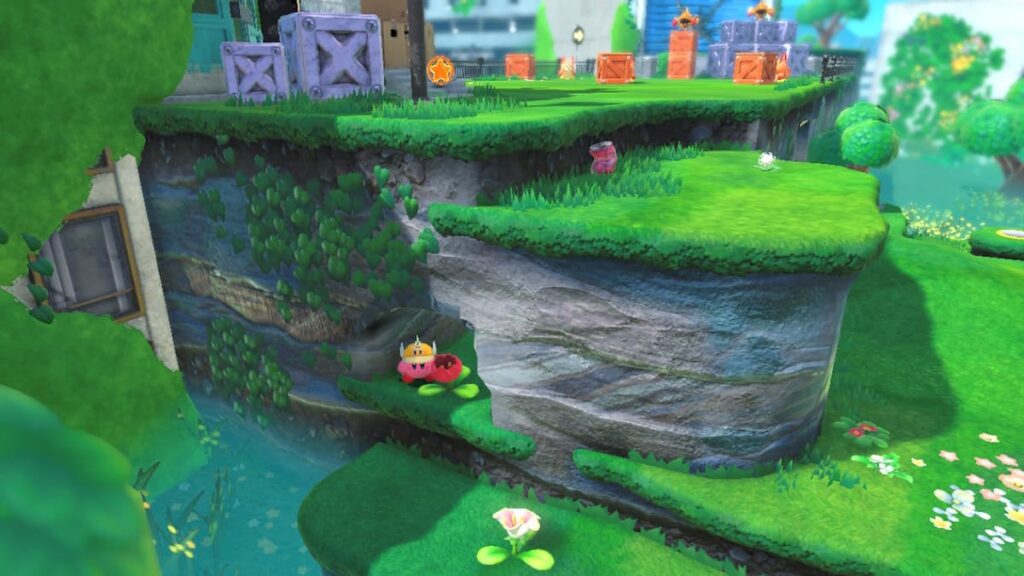 Find the third tulip in the second area after Kirby goes into Traffic Cone Mouthful mode. Press A to slam down on enemies and iron boxes a short way up to the third tulip, which is sitting on a ledge before you cross the cannons.
Related: Kirby and the Forgotten Lands Difficulty Modes, Explained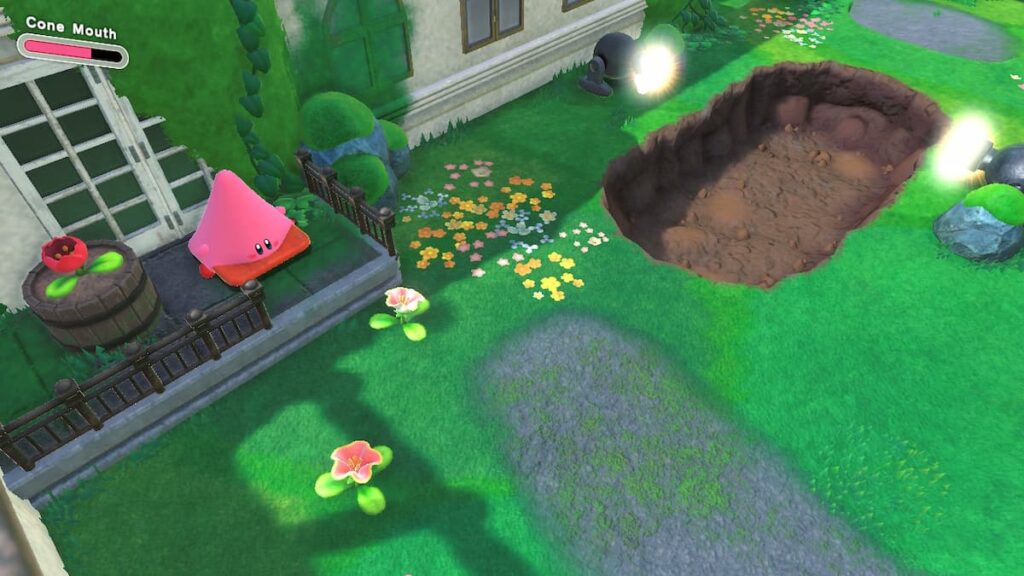 Tulip four is in the third area, to the right of a tree just past the snapping turtle. You can also find two of the three Waddle Dees in this area—the first, you got after defeating the Wild Edge boss to get here.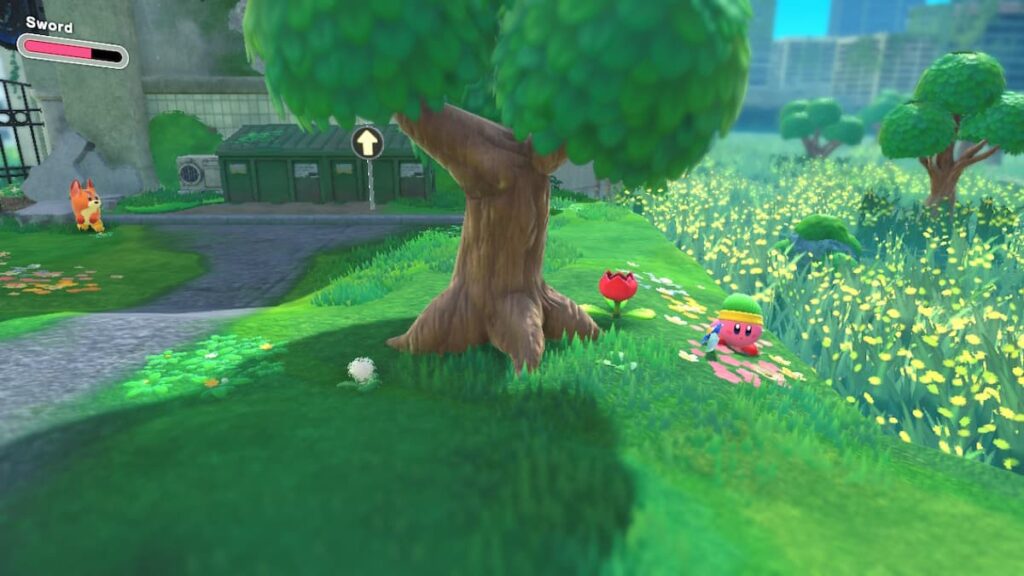 The fifth and final tulip peeks out from a nook as you climb the stairs up around a building structure immediately past the fourth tulip. A bull will rush out at you from where the fifth tulip is hidden, so be sure to dodge and make quick work of it.
Once you defeat the second boss, you'll have cleared the Downtown Grassland stage! Continue on to try The Brawl at the Mall, the last stage of the demo before Kirby and the Forgotten Land launches March 25, 2022.
For more on Kirby and the Forgotten Land, keep it here on Pro Game Guides.