Battlegrounds mode is getting cosmetics never seen before in Hearthstone. Players will have access to all cosmetics from the shop in Battlegrounds. Although prices are currently unknown, this article will be updated once they are revealed.
There will be two new Battlegrounds Boards available in the shop. Following the launch of the patch on Feb. 15, you'll be able to access the Jade Gardens Battlegrounds Board, shown below on the left. Cosmic Study, shown below on the right, is the other Battlegrounds Board which will be available on Feb. 22.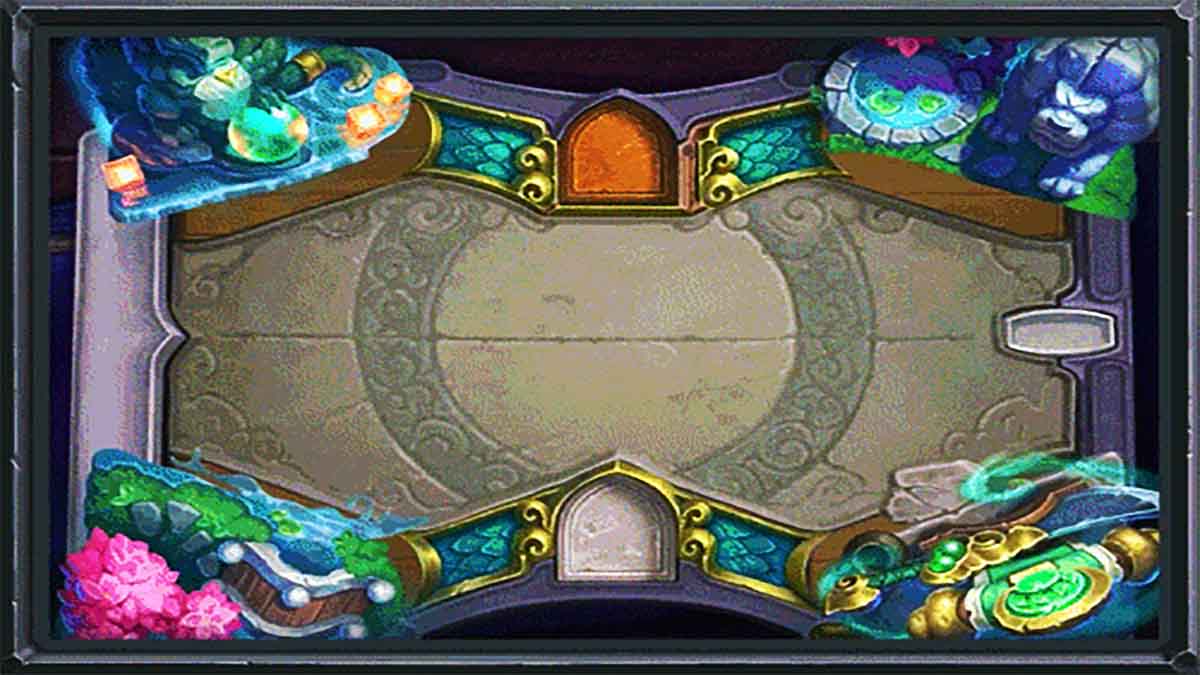 Related: Everything we know about Book of Mercenaries—Bru'kan in Hearthstone
For the first time, Hearthstone is adding Finishers to the Battlegrounds mode. As these Finishers are equipped globally, any Hero you use will use them every time you win a combat round. At the end of each round of combat, both players will be able to view the winner's Finisher.
When your Hero wins a round of combat, Battlegrounds Finishers replace the default Attack animation. One of the new Finishers, Astral Impact, will be a two-stage Finisher. With a two-stage Finisher, when you deal 15 or more damage to your enemy, you get an even bigger animation after the first.
In their patch notes, Hearthstone promised that more Finishers would follow. All Finishers will be available in the shop on Feb. 22.
Interested in the new changes in Hearthstone? Check out Will Hearthstone be an Xbox exclusive? or Everything we know about Onyxia's Lair Mini-Set in Hearthstone here on Pro Game Guides.