Epic Games recently added a new set of Quests in Fortnite Chapter 3 Season 1, and this will probably be the last chance to earn XP to level up your battle pass before the next season begins. The Bargain Bin Week Quests are now available in-game, and completing each will reward players with 8,000 XP. 
There are only nine challenges in the Bargain Bin Weekly Quests, but players will get to spend Gold Bars at a 50% discounted price during this week. Similarly, all the other NPC services across the map are now available at half the price. All the Gold Bars players collected so far in Season 1 will reset before Season 2 begins.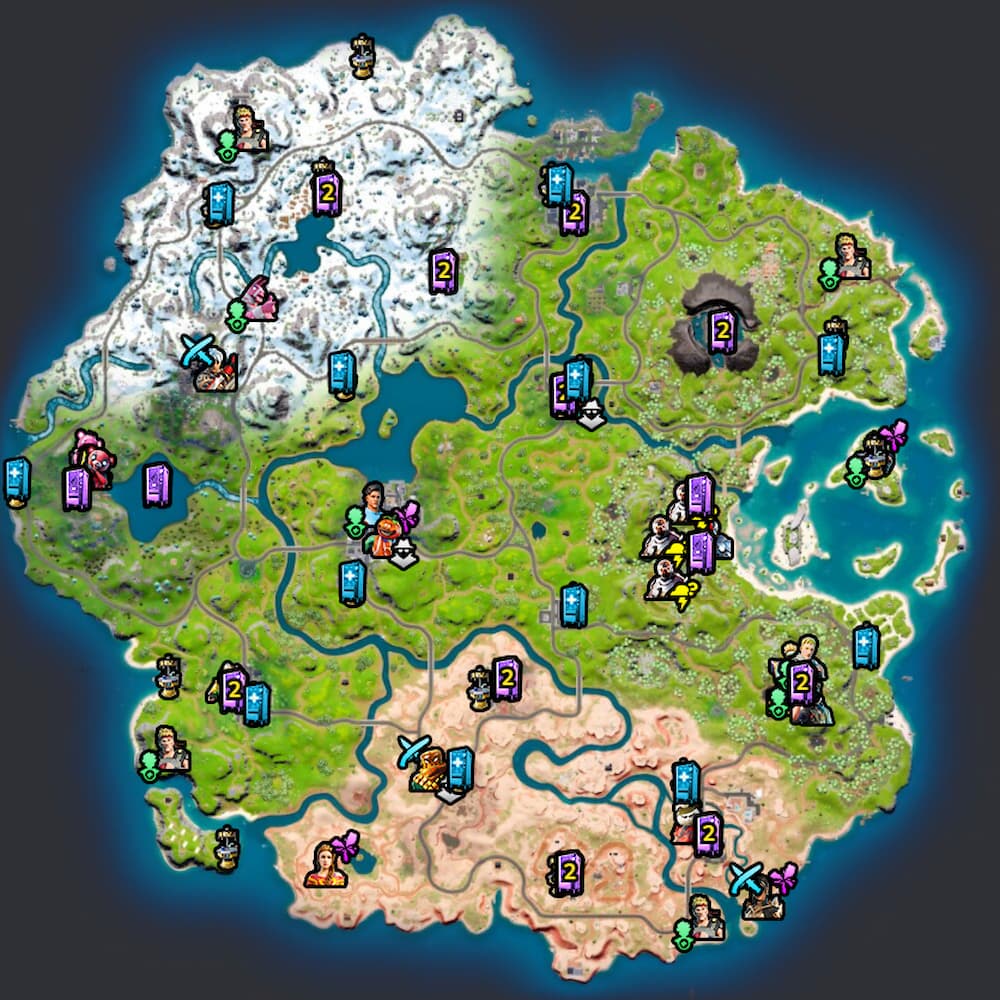 Upgrade weapons at an Upgrade Bench (0/2)
Purchase items from Vending Machines (0/3)
Purchase an item from a Character (0/1)
Purchase an Exotic Weapon from a Character (0/1)
Spend Bars – Stage 1 (0/500)
Spend Bars – Stage 2  (0/1000)
Spend Bars – Stage 3 (0/1500)
Spend Bars – Stage 4 (0/2000)
Spend Bars – Stage 5 (0/3000)
Players can reference the map above to check where Vending Machines, Upgrade Benches, and NPCs are located close to each other. Sleepy Sound is one of the ideal POIs to land, at as it has both Vending Machines and an Upgrade Bench. However, you will have to travel to a different location to buy Exotic weapons from an NPC.
You can also go to The Joneses POI, as there are Vending Machines there, and you can interact with Bunker Jonesy to purchase the Dub for around 300 Gold Bars. Players will find an Upgrade Bench at the gas station, east of The Joneses.
Wondering which new character is coming in Season 2? Check out Will Doctor Strange arrives in Fortnite Chapter 3 Season 2? on GameTips.PRO.