Being a pirate in the anime world is so much fun! But that doesn't mean it's easy to become a swashbuckler, as there are many challenges to overcome. That is especially true for the A Piece game inspired by the legendary One Piece manga. To become king of the pirates, you'll have to prove your skills and defeat some dangerous opponents.
Use A Piece codes to make your pirate career a bit easier. Use them as much as you can! It's part of the pirate code, as even Fluffy and Zoro need help from time to time! By claiming rewards, you'll get enough Beli (the main currency) to improve your position in this treacherous world. Prove your worth and become a legendary pirate whose name is spoken with fear and respect!
If you like One Piece anime, check out other Roblox games such as A One Piece Game Codes, One Piece Tower Defense Codes, One Piece Bursting Rage Codes, One Piece Rose Codes, and Pro Piece Codes. Feel free to browse this site for more tips and tricks regarding Roblox games!
All A Piece Code List
A Piece Code (Working)
Here's a look at all the working A Piece codes.
! CODE SubToArchStudios—Claim this code for 10,000 Beli
! CODE FollowTwitter—Claim this code for 10,000 Beli
A Piece Code (Expired)
These codes for A Piece game no longer work.
There are no expired codes for A Piece.
Roblox A Piece FAQ, Answered
Here's everything you need to know regarding A Piece codes.
How to redeem A Piece Codes
Redeeming codes for free rewards in A Piece game is easy.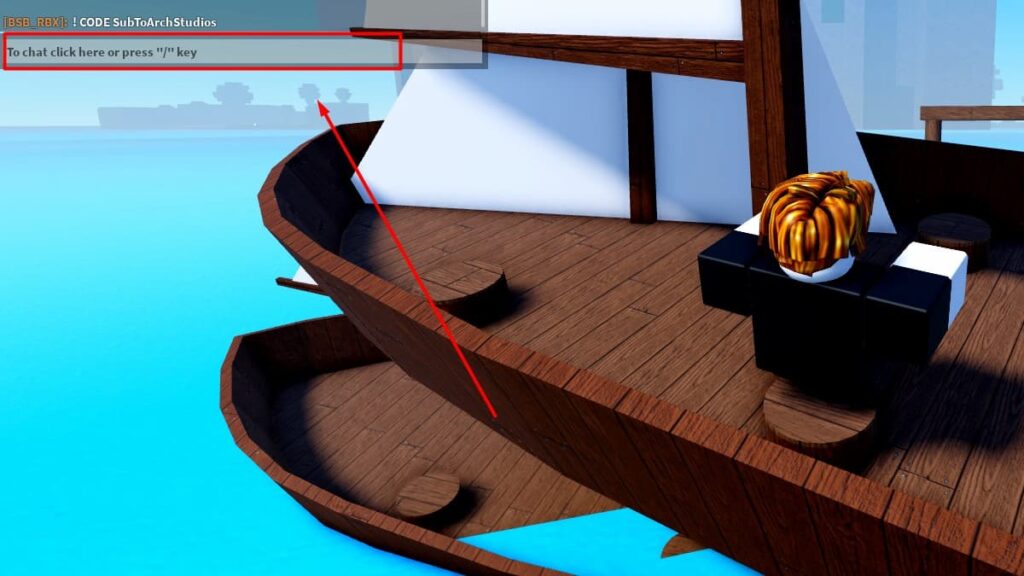 In the game, press the Chat button in the upper-left part of the screen.
In the text box, enter the code exactly as it appears in the list above. Each code has a "! CODE" part th
Confirm your code and claim your reward!
How to get more A Piece Codes
To get more A Piece codes, refer to this page often. We'll update it with new rewards as soon as they appear. You can also check the developer's official Discord, Twitter, and YouTube pages. Also, join the official Roblox group for more information regarding codes and game updates.
Why aren't my A Piece Codes working?
Most of the time, Roblox codes have an expiration date. To avoid missing out on rewards, check this page regularly. Another reason for codes not working is input error. Firstly, check if you typed "! CODE" before each code. The easiest way to avoid mistakes is to copy and paste code from the list above into the redeem textbox.
What kind of fruits are there in A Piece game?
There are several types of fruit in A Piece for you to collect and use. Remember that fruits respawns every few hours and last around half an hour. Here's the list of all fruits in the game.
Barrier
Blood
Bomb
Dark
Dark Cosmic
Flame
Gilgamesh
Gravity
Ice
Light
Lightning
Phoenix
Tremor
What is A Piece?
A Piece is a Roblox game where you can become the best pirate in the world. Although you'll get your ship, you'll have a long way to go. You need to prove that you have what it takes to become a successful pirate. It's not easy at all, just ask Monkey D. Luffy how easy it is to set sail. Have fun being a pirate, and if you need help, just use A Piece codes!
If you're looking for codes for other games, we have many of them in our Roblox Game Codes post! You can also get a bunch of free stuff via our Roblox Promo Codes page.