Spectacle fighter games are known for their precise combat and endless skill ceilings. These games pride themselves not only on the completion of fights, but also their theatrics. The fights themselves—that liminal space between the game's narrative—is given heavy importance. Spectacle fighter games tear out the previous iterations of combat and replace them with roses. Here are our picks for five of the best spectacle fighter games.
The 5 best spectacle fighter games
Devil May Cry 5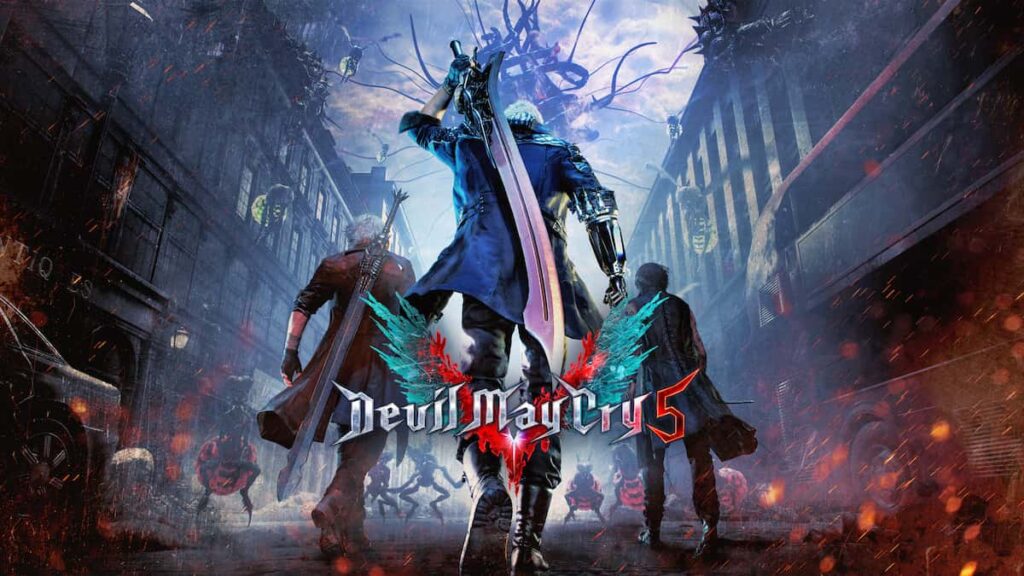 Although the Devil May Cry series established the roots of spectacle fighters, Devil May Cry 5 is the flowers on that branch. Devil May Cry 5's controls are crisp, responsive, and feel good to play. The game has an intense sense of style, and it never forgets what it is. DMC 5's campaign is accessible to newer players and a playground for experienced players. With each playthrough, more abilities are unlocked, hidden secrets are found, and the gameplay feels more familiar.
Playing Devil May Cry 5 is a lot like learning to paint: you start with fingerpaints, progress to acrylics, and end with a mixed media masterpiece. Character playstyles are intimidating at first, but with every playthrough, you start to feel like you actually know what's going on. Combos become intentional, ranks feel earned, and bit by bit, you advance toward mastery.
NieR: Automata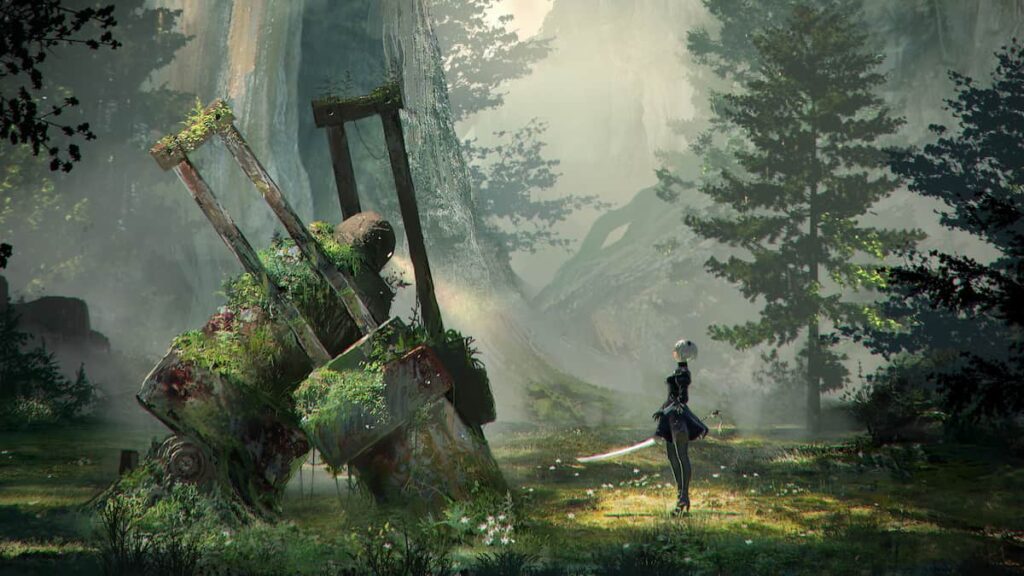 NieR: Automata is a gorgeous inquiry into what it means to be human. While the fights are theatric, the landscapes are spectacles of their own. No part of NieR: Automata lacks quality; the soundtrack is the perfect complement to the scenery, which enhances the combat, which leaves us all in a breathless awe.
NieR: Automata is also a 3D venture into the bullet-hell genre, and it executes beautifully. For such an ambitious game, it doesn't drop the ball whatsoever. It is everything it wants to be, all at once. Platinum Games is known for their crisp spectacle fighter games, and NieR: Automata does not disappoint.
Metal Gear Rising: Revengeance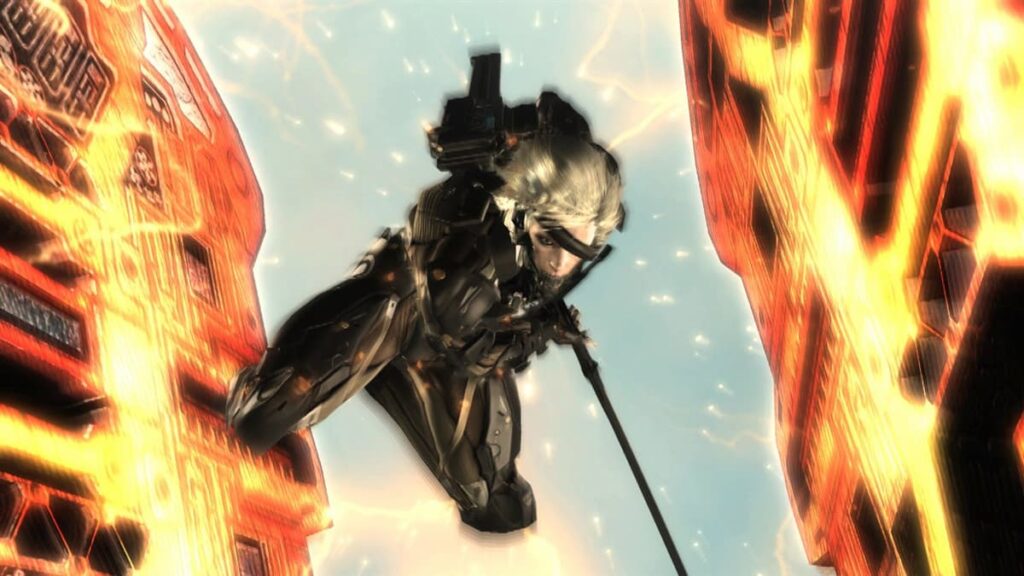 Metal Gear Rising: Revengeance is a game that never slows down. Revengeance cranks the combat up to fifth gear from the very first mission, setting the pace for the rest of the game. The controls are smooth, reliable, and feel like they work with you, not against you.
Revengeance also has an intriguing story, which delves into the protagonist Raiden's true capacity for change, forcing him to realize who he can and cannot save. Raiden is not invincible; he is beautifully and dreadfully human. The game's soundtrack enhances every fight, complementing strikes with raging guitar riffs and lyrics that give insight to the identity of Raiden's enemies. Metal Gear Rising: Revengeance is a wild ride of a game and absolutely worth a try for any spectacle fighter fan.
Bayonetta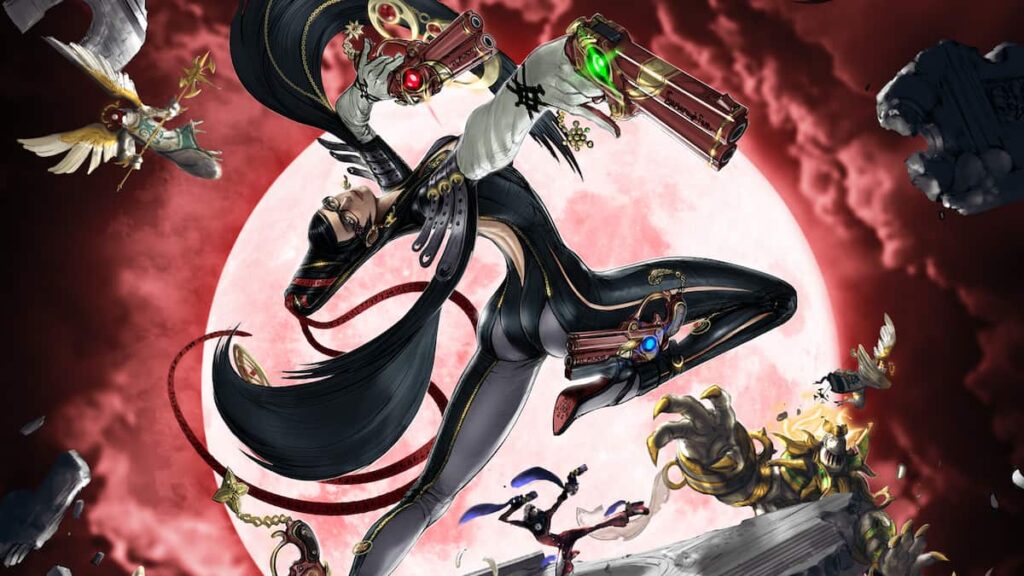 Bayonetta is style incarnate. The gameplay is cleaner than Marie Kondo's house and is perhaps one of the best examples of crisp game feel. The Bayonetta franchise is one of the founders of the spectacle fighter genre, due to its cinematic fights.
The game is drenched in a bold style, and similar to Devil May Cry 5, it knows exactly what it wants to be. The protagonist, Bayonetta, is sleek, seductive, and just…cool. She is incredibly cool. When mastered, Bayonetta becomes a display of skill and mechanical precision, appearing effortless to an uneducated bystander. It is a show, and the player is the lead actor.
God of War (2018)
God of War may not look like the other spectacle fighters on this list, but the game's axe combat is both unique and polished. This rendition of God of War departs from previous installments, exploring different types of combat. God of War's combat feels like it has weight thanks to the game's sound design and weapon handling. The axe does not feel light. Rather, it has mass and requires exertion to wield. God of War (2018) does an excellent job of making magical weapons feel real.
On top of these features, God of War's combat looks slick and fluid. It is addicting to watch skilled players fight as they precisely manipulate the weapon to slay their enemies. God of War is a breathtaking game, supported by its responsive controls and believable visual design.
For more lists, come check out Best games to play when you're short on time here on GameTips.PRO.