If you're one of the lucky or persistent buyers to have landed a graphics card, then your new GPU might have come with a backplate. In fact, most GPUs on the market today, especially higher-end ones, come with them pre-installed. But in the event that yours is a bare PCB on the back, or maybe you just want a nicer-looking backplate than the OEM one, there are several options available.
Unfortunately, backplates are also custom to the individual model of card that they're attached to, so recommending an individual product is tough. Instead, we're going to be looking at a few different places you can source backplates from, so you can make an informed decision without being pointed toward a single prodcut.
A note on terminology: many GPU waterblocks are referred to as backplates, even though they go on the front side of the card where the actual hardware is. This is even more confusing, since most waterblocks come with backplates for aesthetic reasons. For our purposes, we're using backplate in the traditional sense: a plate that goes on the back side of your GPU.
jmmods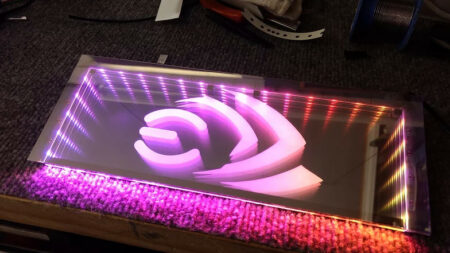 If you're after a solid acrylic, custom GPU backplate, then you'll see jmmods recommended across the PC community. It uses a combination of painting and etching to create a wide array of art backplates and offers full custom engraving options. After selecting your choice of RGB controller and strip options (addressable or non-addressable), you simply enter the exact model of GPU that you have, and the manufacturing team will take care of the rest. Of particular note are the Infinity (pictured above) and mirrored backplates that create some really interesting effects when installed.
Related: 2022's 5 Best VPN Services for Gaming
V1 Tech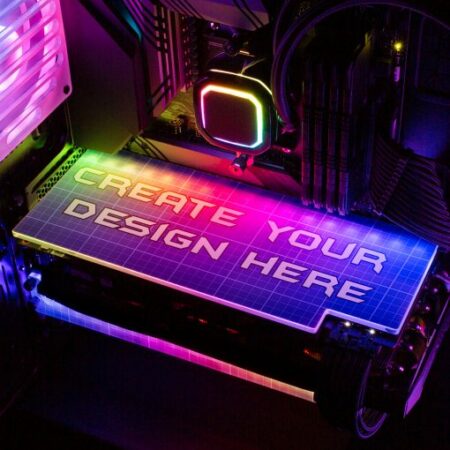 V1 Tech, like its primary competitor, jmmods, offers a slew of full-color-art backplates, with the option to have your own custom one printed, as well. The prices are very reasonable for the custom GPU backplate space, and the V1 Tech offers an art-proofing service to ensure that your custom backplate comes out exactly like you want it to in the final product. V1 Tech also offers fine-tuning options for the RGB lighting in its backplates, meaning you can choose to light the entire thing or specific areas. Sales are frequent, and V1 Tech offers similarly styled side-support brackets that bolt into the PCI bracket on your case to further prevent any potential GPU damage.
Etsy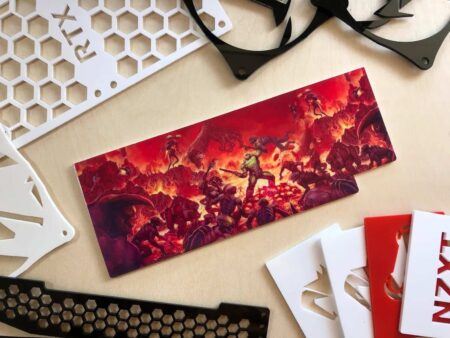 There are a lot of sellers on Etsy selling custom backplates, to the point that detailing all of them would take more space than we have here. In fact, both jmmods and V1 Tech both sell on Etsy in addition to their own sites. But other sellers also have similar backplates on offer with a variety of styles and options. If you're after something truly unique, then spending some time scrolling Etsy might turn up some interesting results. Additionally, Etsy is filled with other GPU related accessories such as support pegs and brackets, making it a solid one-stop-shop for GPU gear. Some sellers to look out for are DreambigbyRayMod, which offers extra-thick backplates that create a solid RGB edge when installed, and MODKING, which offers very vibrant, full-color prints on its backplates.
EKWB
EKWB offers backplates machined out of anodized aluminum. While EKWB does not offer the kind of fantastic art and RGB options that you'll find elsewhere, its metal backplates do help with cooling and support. Aluminum is going to help dissipate heat much better than an acrylic backplate and will also provide more rigid and lightweight support. Heat dissipation via backplate is going to be dependent on how many VRMs are on the backside of your GPU, since most of the other hardware in need of cooling is going to be on the front side.
Related: 2022's 6 Best Big and Tall Gaming Chairs
Make your own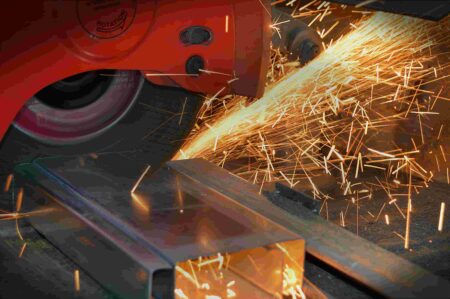 Since a GPU backplate is just a sheet of acrylic, it's not too difficult to make one yourself to your exact specifications. Acrylic is easy to measure and mark by lining it up with the back of your GPU since it's clear and often comes with a clear blue plastic sheet protecting it. Having access to a CNC router is useful, but it can also be done with a jigsaw or scroll saw and some patience. While your homemade backplate might not have the same panache as a custom-made RGB one, it will likely be cheaper, and with one cheap sheet of acrylic, you can make many different designs.
If you're the type who wants to paint your own custom design on your newly minted backplate, then be sure to use paint that can withstand the sustained higher temperatures of your PC case. Once cut, some simple sanding for the sharp edges will prep your backplate for fitting, which can be done with some non-conductive, double-sided tape if you don't want to cut and fit screw holes for it.
A backplate is a great way to customize the look of your new gaming PC, which is especially hard to do, since it's currently difficult to be selective about which GPU you purchase. If you're looking to spruce up your new PC or just want a metal plate to help dissipate heat, a GPU backplate is a great, cost-effective way to achieve that.
For more hardware guides check out Best Android Phones for Gaming and What is the Optimal CPU/GPU Temperature Range? Answered on Pro Game Guides.