Getting your hands on a graphics card isn't easy right now. Between virtual queues, high markup, and scarcity, you're likely going to spend quite some time searching if you're in the market. As such, we're going to take a liberal view of what the best card might be because sometimes, the best card is just the card you're able to get your hands on. Additionally, in the interest of making your choice as easy as possible, we're going to be looking at certain GPU models but not specific versions from individual manufacturers. A Radeon is a Radeon, regardless of which manufacturing partner it comes from, and being picky is difficult given the current situation.
A note on our test scenario: We're going to test each card by measuring FPS in Grand Theft Auto V at 4K on Ultra settings. We're pairing each card with an Intel Core i9-12900K for our test setup to avoid any potential bottlenecks. While many AMD purists might opt for the Ryzen 9 5900X, Intel's newest i9 still out-performs it. And if you happen to still be gaming at 1080p, then it's worth noting that every card listed here clocks well over 100 FPS.
Best Performance
Radeon RX 6900 XT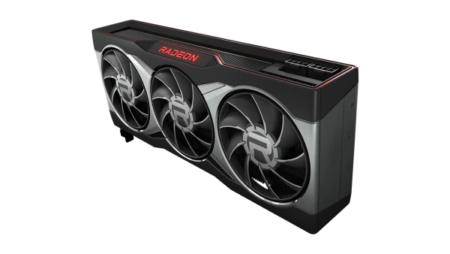 If you're willing to brave internet retailer lotteries and stand outside electronics stores long enough to score a 6900 XT, you're going to be in for a real treat. AMD's current top-of-the-line GPU is complete with RDNA 2 and an impossible-to-find MSRP of $999. Our test scenario scored 71-135 FPS, which means it never even gets close to touching the 60 FPS minimum that so many PC gamers demand. If you're after the highest-level performance at any cost, then the 6900 XT is where it's at. Right now, expect to pay around $1,500 at least until things die down.
Related: Best ASUS Graphics Cards
Best Value
Radeon RX 5700 XT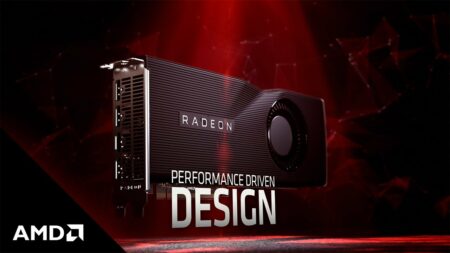 Even before the shortages made things difficult, many PC builders insisted on buying the last generation's GPUs to maintain a high level of performance while saving a few bucks. Traditionally, they were prevalent and available after their more-powerful successors came out. While that might not still be true today, one thing is: the 5700 XT is still a very capable, powerful card.
Our test scenario scored 50-96 FPS, which means it does dip below that magical 60 FPS on the low end. But even just dropping GTAV down one notch from Ultra settings to High settings gives us a huge FPS bump. You might not run the highest-end games at full 4k with maxed-out settings, but the 5700 XT can still get a lot of gaming done. Current eBay sold listings have this one going for around $650-$750, depending on the exact version.
Related: Best NVIDIA Graphics Cards
Best Budget
Radeon RX 590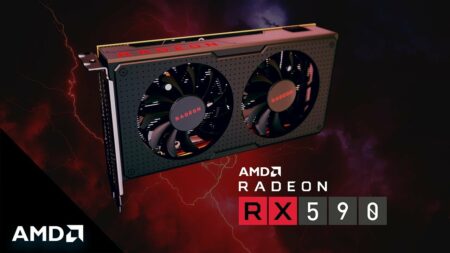 The thing is, the chances of getting your hands on a graphics card from the last two years are pretty slim. Shortages are expected to continue at least to 2023, and in the meantime, the best graphics card might just be the one you can actually find for a reasonable price. The Radeon RX 590 came out in late 2018 at an MSRP of $279.
In our test scenario, if you can track one down for a reasonable amount of money, it's still a very capable card and clocked 42-80 FPS. That means that even at 4K Ultra in GTAV it still ran well above 30 FPS, which is very playable. Currently used RX 590 cards are running around the $300-$330 range on eBay, which could be a reasonable stopgap for those of you just looking to get a card to tide you over until you get a more modern piece of hardware.
Best Compromise
Radeon RX 550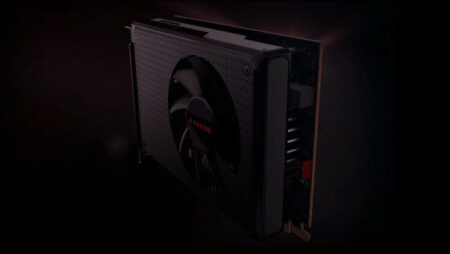 This is kind of a strange category, but a necessary one. So many prospective builders are just looking for something to put in their machines until parts come in. While we wouldn't recommend high-end 4K gaming on the Radeon 550, it still scored a passable 32-60 FPS in our test scenario. At 1080p, this card really does still shine with solid FPS across most titles and the ability to handle esports titles with ease. It can easily break 100 FPS with reasonable resolution and settings in more manageable titles such as Fortnite or CS:GO. The RX 550 is still readily available at retail for around $200, and recent eBay sold listings show it going for around $110-$160 for the 4GB variants.
With scalping, markup, and general scarcity driving so much of the GPU market right now, it's hard to tell when the right time to build a new PC is. While it was easy to just point at the most powerful GPU as the obvious pick in previous generations, things become difficult when prices begin doubling and tripling. Whether you're braving the turbulent world of high-end GPUs in 2022 or just trawling eBay for a deal on an older model, there are still a lot of great GPUs out there worth considering.
For more hardware guides check out 2021's 5 Best External Graphics Cards and 2021's 5 Best Graphics Cards on Pro Game Guides.
This article includes affiliate links, which may provide small compensation to Pro Game Guides.